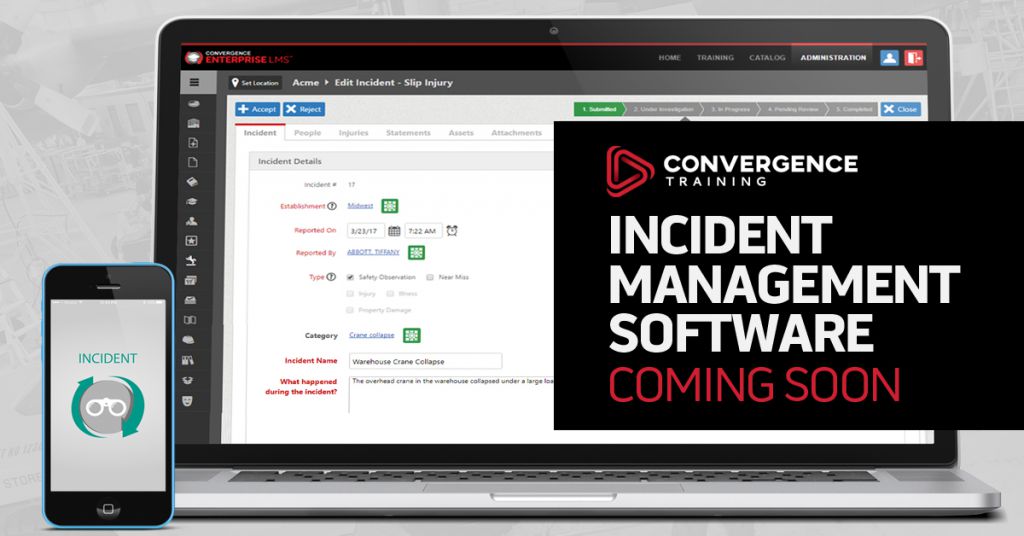 When accidents happen, it can be tough to comply with OSHA and MSHA recordkeeping requirements. That's why we developed our NEW Convergence Incident Management Software (IMS). And since we're just about a month away from its release, here's a quick sneak peek at how the Convergence IMS can help you record, track, and create compliant reports for any type of safety incident or near-miss.
The Convergence IMS is designed with an intuitive workflow that guides you through the incident submittal, investigation, and reporting process. Submit incident types, select people involved, take official statements, determine root cause, and assign corrective actions… all within our intuitive, powerful IMS that integrates seamlessly into our Convergence Learning Management System (LMS). You can even produce compliant OSHA and MSHA incident reports directly from the Convergence IMS for official incident reporting.
CLICK HERE or CALL 800-619-2280 to set up a demo with your Convergence Sales Representative.