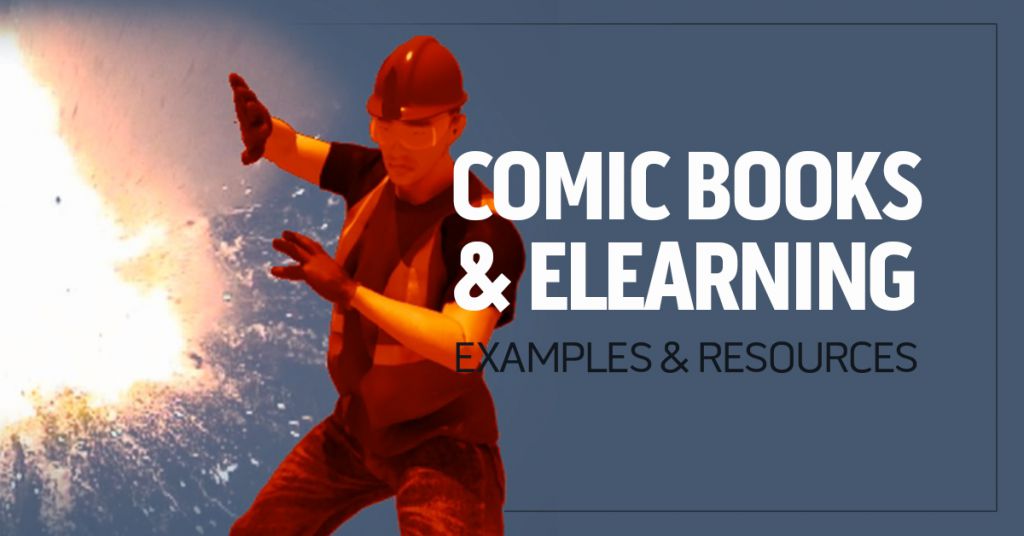 Comic books, the movies that they spawned, and graphic novels are a massive part of the American cultural scene these days.
For example, adults now freely admit to reading comic books. It's no longer a dirty secret people hide. Do you read them? I do, and have since I was a kid.
We've seen serious books written about comics and the history of comics, including The Ten-Cent Plague: The Great Comic Book Scare and How it Changed America and The Amazing Adventures of Kavalier and Clay. Heck, you can even take university classes on comic books–check out the courses offered by the Department of Comic Studies at University of Oregon as an example.
Graphic novels have come from nowhere to be very well respected. And deservedly so–a few of my favorites are Maus, Fun Home, and Persepolis. What are yours?
At the cinema, it's sometimes difficult to see a movie that's not based on a comic book character. That's not necessarily a great thing (witness:  Suicide Squad), but it does underline the fact that there's a lot of interest in the characters and stories from comic books (how did you like Wonder Woman this past summer and have you seen the new Thor: Ragnarok movie yet?). The same with TV–how many shows on Netflix come from comic books?
And all this popularity isn't without good reason. Sure, some of it is because with today's CGI, it's easier to make a more convincing superhero movie. But that's not the whole story. Comic books and graphic novels are great ways to tell a story, and in particular, they are great ways to communicate visually.
Given all that, we're going to give some thought to connections between comic books and eLearning courses in this article. That's partly because a big part of an eLearning course relies on visual communication, and because visual communication is an especially effective way to learn.
This is the first of two articles about comic books and eLearning. In this article, we'll give a general introduction to the idea and some connections. And in the next article, we'll take a "deep-dive" view at the classic book Understanding Comics: The Invisible Art by Scott McCloud, and we'll see what lessons from that book we can apply to eLearning design and learning in general.
If you want to zip ahead to the links of resources related to eLearning and comic books, they're closer to the end of this article. Of course, there's nothing wrong with relaxing and reading the whole thing.
Comic Books and eLearning–Where Did We Get This From?
So where is this connection coming from? Why are we talking about it? Did we just make it up? Nope.
Here's some information to set the scene, below.
Convergence Training Animated eLearning Courses
At Convergence Training, one of the things we specialize in is animated eLearning courses, including 3D animation.
As a result, we hear the "comic book/cartoon" connection from time to time.
For some people, the fact that there are some similarities between our workforce training eLearning courses and comics featuring your Friendly Neighborhood Web-Swinger, the Asgardian with the Golden Locks, and the Big Green Guy With Anger Management Issues is a great thing. And of course we agree.
Here's a quick example of our animated visual style that gives you an idea of what I mean:
And although we don't hear this a lot, we do sometimes hear people who object to the use of animation in job training. "Isn't animation a childish medium," they say? "Isn't it–not serious; isn't it–like a comic book?"
Well, we think there's nothing childish about animation. We think animation can be very serious, effective, and fun, too. After all, it's good for people to have some fun while they train. And we think it can be ideal for many aspects of learning & development because it gives us so much power to illustrate things we couldn't illustrate by taking a picture or filming a normal video. Things like creating extreme close-ups, or providing special views of the inside of a machine that's usually impossible to see.
As an example, consider this image, taken from a papermaking training course on Green Liquor Clarifiers (that sounds like something they might drop The Joker into). There's no way you can take a picture or video to give an employee this kind of view. And that really helps workers understand how the equipment and machines that they work with operate.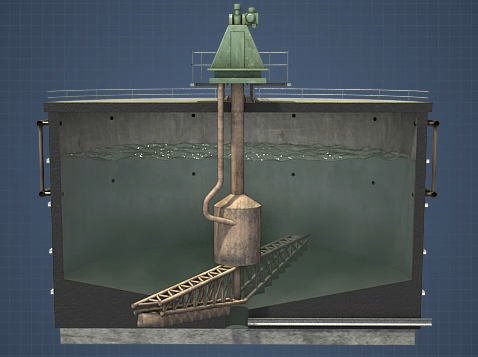 Plus, we think that there's nothing wrong with having something in common with comic books. After all, comic books have now rightly taken their place in our society. People appreciate them and recognize their visual sophistication and how they use visuals to tell stories in a compelling, effective manner.
Bonus Reading: For those of you who are interested in more learning and visuals, we've also got a length blog post that presents a "deep dive" into 25 graphic design tips for eLearning. You might also want to check out another lengthy, meaty read on using different types of training visuals for different training needs. Or maybe you'd just like to take a quick look at 10 amazing ways to use animation in training. 
General Interest in Comic Books and eLearning
It's not just us, though. Maybe people are talking about the connection between comic books and eLearning. And it's not just us who want to introduce some elements of comic books and animation into eLearning for job training.
LOTS of people are interested in creating eLearning courses with a comic book-style. After all, if comic books are so popular, that must mean that people enjoy them. And why not introduce something enjoyable into workforce training?
We won't go into this in detail, but here's a short list of some articles on the web looking into this connection if you want to research this on your own a bit:
If you're interested in learning more on this, a simple Google search will help you find even more resources.
And here are two great and justly famous eLearning courses that look a lot like comic books:
Check those links when you have time. You will quickly come to appreciate the powers of the comic book visual style in these courses as well as see how well the style is suited to creating scenario-based learning activities.
For a quick example, consider this still image from Broken Coworker (credit to elearnerengaged.com–and thanks to Anna Sabramowicz).
Pretty comic-booky, no?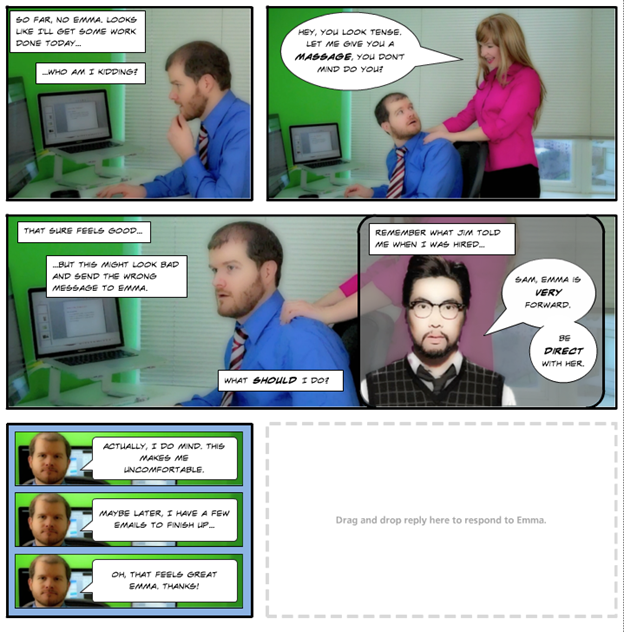 Conclusion: The Connections Between Comic Books and eLearning
Hope you enjoyed this article and that it gave you a think or two to think about.
Speaking of, what ARE your thoughts about:
Comic books?
eLearning and comic books?
Scott McCloud's book (if you've read it–remember, we'll discuss it more in the following blog post?
Visuals for training?
Anything else you may be thinking of?
We hope you share your own thoughts, opinions, and experiences. Please use the comments section below if you've got a minute.
If you're still interested, don't forget to read our second article about Understanding Comics: The Invisible Art by Scott McCloud.
And don't forget to download your free guide below, too.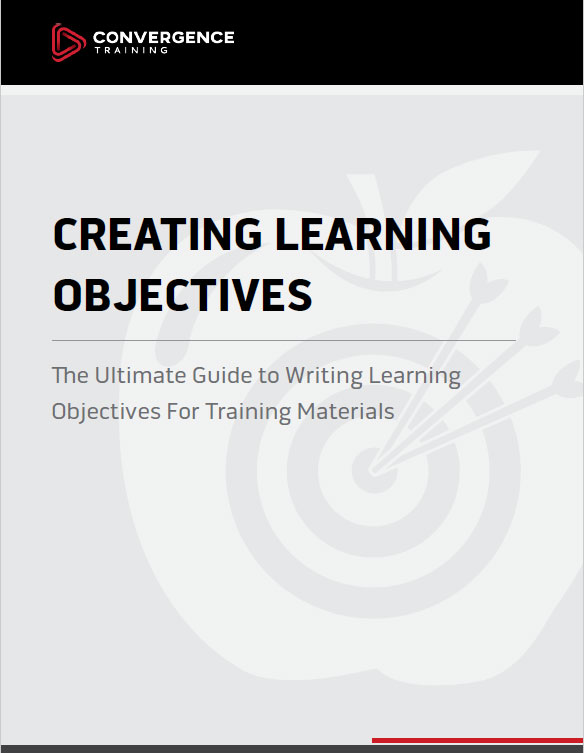 How to Write Learning Objectives
All the basics about writing learning objectives for training materials.