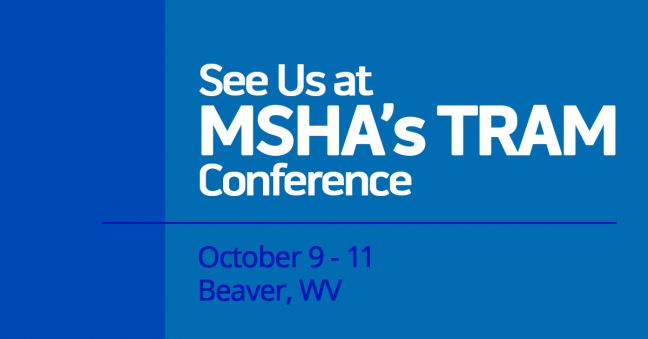 One of our favorite conferences to attend is the MSHA Training Resources Applied to Mining (TRAM) conference in Beaver, West Virginia. There's an undeniable charm to the Mining Academy, everyone on the MSHA staff is super-friendly and helpful, West Virginia is very pretty at that time of year, and conference attendees are excited to gather and learn.
And so we're excited to announce that we'll be at TRAM again this year (October 9-11) and that we'll be both presenting and exhibiting.
First, here's what we'll be doing in terms of presenting. Senior Learning & Development Specialist Jeff Dalto will be facilitating discussions during three different (!) presentations:
Effective Safety Training: A discussion-intensive presentation with many hands-on, written exercises introducing the ANSI/ASSP Z490.1 standard for EHS training and going into more details on four key topics: learning objectives, blended learning training delivery, credible information and evidence-based instructional design, and training evaluation and continual improvement. See this recorded, on-demand webinar for an introduction to some of these topics.
Evaluating Online Safety Training Solutions: An introduction to the terms, concepts, jargon, and acronyms used when discussing online safety training and specific sets of criteria for evaluating online safety training courses, safety training management systems, and online safety training providers. See this recorded, on-demand webinar for an introduction to some of these topics.
Safety and the Learning Organization: A look at fields of thought related to (1) learning organizations and (2) safety differently/new safety/safety 2/human and organizational performance and how safety managers can help contribute to their organization's efforts to be a learning organization. The discussion will include 21 tips for implementation, and will touch on lean manufacturing, risk management, design thinking, systems thinking, and much more.
And second, we'll also be exhibiting the safety and safety training solutions that we make for mining safety and MSHA Part 46 compliance as well as general safety. Just swing by our booth and learn more. In particular, we'll be showing off our:
Here's a short example of the kind of online mining safety courses we'll be demonstrating:

And here's a quick explanation of our MSHA LMS for Part 46 documentation, recordkeeping, and compliance.

Come meet us and say hi and let's get to know one another. We'd love to find out how we can help you make your workplace safer, healthier, and more efficient.
Before you go, feel free to download our free Guide to MSHA Online Training, too.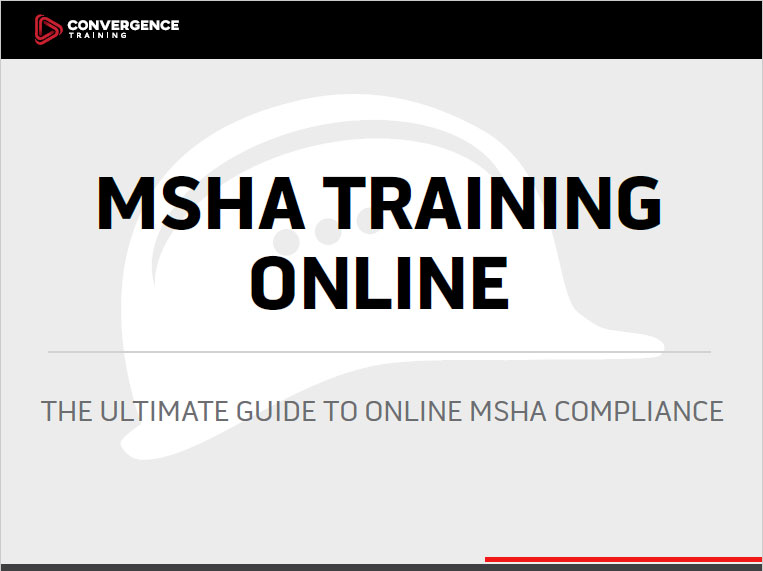 Online MSHA Compliance Guide
Download our free guide to learn how online tools can help you create safer work conditions at a mine site, stay compliant with MSHA Part 46 regulations, and manage your training program more efficiently.