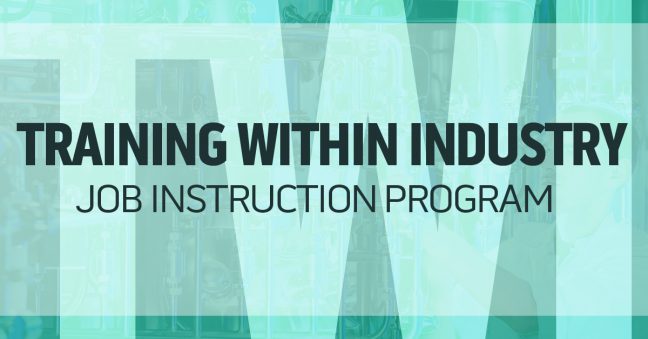 In a recent article, we provided an overview of Training Within Industry (TWI).
TWI is a training program that was created by the U.S. government during World War II. In the long-term analysis, however, TWI was more influential overseas than it was in the U.S. In particular, it really caught on in Japan, and it could be said that TWI was one of the things at the roots of the Japanese lean manufacturing revolution.
In this post, we're going to take a closer look at the Job Instruction (JI) program.
Before you get started on TWI and JI, feel free to check out the sample video of some highlights from our online workforce training courses for manufacturers and our online lean manufacturing training courses, plus check our our learning management system for managing and administering all your job training programs.
If you're interested in Training Within Industry (TWI), you might also find these posts about TWI interesting:
And for more on Lean Manufacturing, try these: