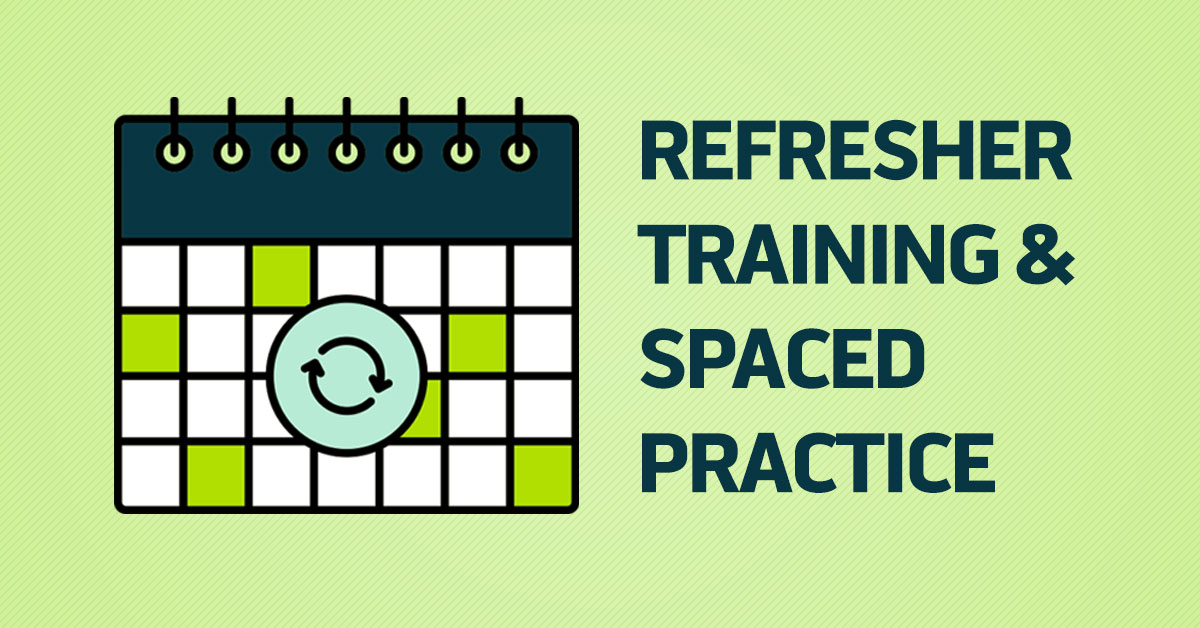 The human brain is amazing. And so are the human abilities to learn new information and skills, remember them, and later retrieve and use them when it's needed.
But if you're involved in training and/or learning and development, you also know it's not all that easy. And one of the big problems is that people tend to forget much of what they learned in training.
We've addressed some of the reasons why this happens earlier in our articles Why Don't People Remember Their Training? and How People Learn (or Don't). In this article, we're going to continue looking at issues related at this general theme of forgetting and how to better support memory after training.
In particular, we're going to focus our attention more specifically on the learning curve, the forgetting curve, and spaced practice. We think this will make you see more value in refresher training, for one thing. But we'll include tips for using spaced practice at points of the learning and development cycle beyond just refresher training, too.