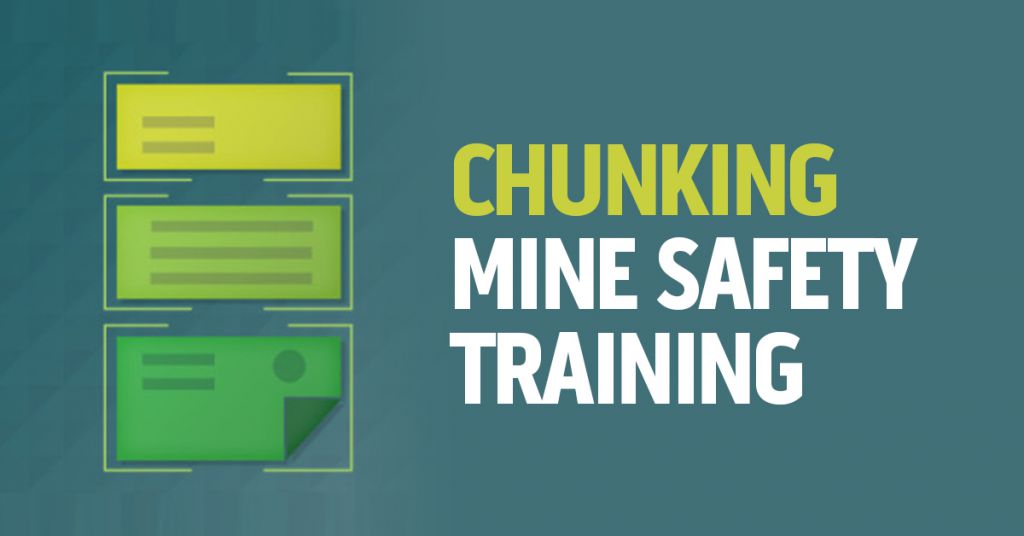 We just wrote an extended blog post that explains the benefits of "chunking" your training materials and gives tips for how to do it.
Click here to read the extended article on chunking.
Otherwise, if you'd like a high-level overview of chunking and then would like to see how you can use chunking to make your mining safety training program more effective, read on.
The Bird's Eye View on Chunking Training Materials
Chunking refers to taking training material (during the design phase), breaking the training materials up into little "bite-sized" parts, and then organizing them in a way that makes the material easier for your employees to learn.
Chunking is helpful because of how our brains work when we learn-in particular, the limits on our working memory to hold only about four bits of information at a time.
Although learners who are novices or experts in a given topic can each only remember about four chunks at a time, experts can remember bigger chunks.
You should arrange chunks within training materials in a way that makes it easier for your employees to understand and remember them. Some organizational methods include job sequence, dependent learning, cause and effect, and whole to parts, but there are more.
Chunking training materials begins at a high level–the entire curriculum, for example–and then works its way down through modules, lessons, courses, and screens (or similar sub-divisions of your training materials).
A quick head's-up for ya here: We've included a free Guide to MSHA Training Requirements at the bottom of this article.