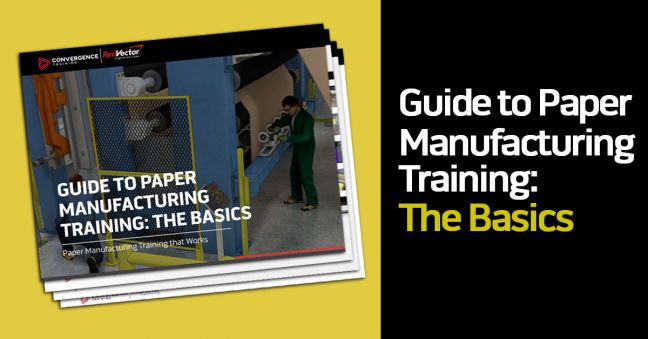 Effective training has always been important in paper manufacturing, and that may be even more true today as a generation of older, highly skilled employees retire and new generations of smart and highly motivated workers without the same experience enter the workforce. All while economic realities call for making production increasingly efficient.
To help you optimize the training program at your paper manufacturing facility, we've developed this guide that explains a lot of the basics of training design, development, delivery, and evaluation in a paper manufacturing facility.
Here's what our Paper Manufacturing Basics Training Guide covers:
Matching training to business goals
Identifying job roles, competencies, and tasks
Task analysis
Learner analysis
Learning objectives
Assessments
Design & development of training materials
Training implementation
Training evaluation & continuous improvement
If you really want to put your paper manufacturing training program into high gear, download this free guide plus our free guide to online paper manufacturing training.