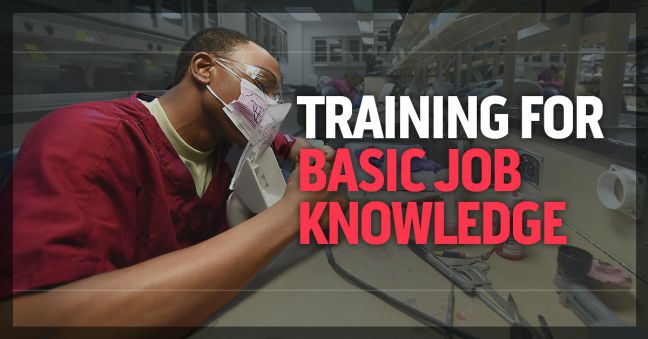 As a producer of learning management systems (LMSs) that are designed to let you to use a variety of different training delivery methods in a blended learning solution, we give a lot of thought to how employers can create the "best" blend.
Actually, we don't think there's any one simple answer to that question that you can apply every time. There are various ways to look at it, and each make sense in different circumstances.
However, one idea that we're big fans of when creating a blended learning solution is to select the training delivery method (example–e-learning, written, video, field-based OJT, instructor-led classroom training, etc.) by considering the type of training material (the information) that you're trying to convey, and/or the employee's need for practice and feedback during training.
We've introduced that method of creating a blended learning solution in an earlier article. In this article, we're going to take a deeper look at one aspect of the blend–training that's designed to help employees acquire base-level, foundational knowledge that doesn't require a lot of practice or feedback.
In other related articles, we've addressed training to help employees learn to basic job skills and procedures and training to help employees develop advanced job skills.
(more…)