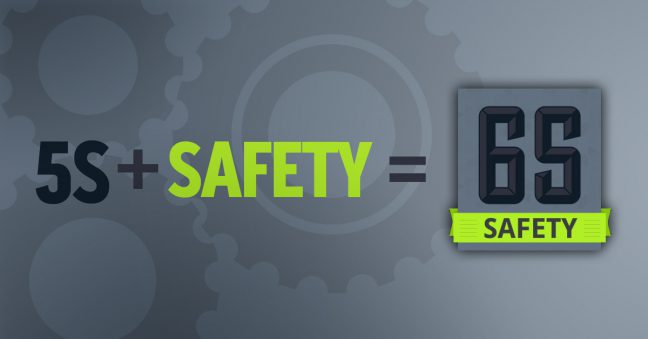 You've probably heard of 5S. If so, you know it's a method for organizing a work area to increase efficiency and productivity while reducing waste. And it's one of the first steps that many companies make while trying to become "lean."
If you didn't know that before, now you do.
5S can help make a company lean, but it also can improve safety and health at the company. It makes sense, because a more organized, tidier workplace is going to have fewer hazards. For example, if your housekeeping is better, you'll have fewer tripping hazards. And if you've organized the workplace so tools and machines are placed more appropriately, your workers will have fewer ergonomic risks.
Even though 5S comes with "built-in" safety benefits, that's not the end of the story. Over time, people have modified 5S by adding a new "S" to create 6S systems. One of the most common of the 6S systems results from adding Safety to 5S. This is sometimes called 5S+, 6S, lean 6S, 6S safety, or lean 6S safety.
In this article, we'll learn more about 5S and/or 6S and how you can use it to create a more organized, efficient, productive, and safe workplace. To learn even more, check out our series of 5S online training courses and lean manufacturing training courses.
And at the very bottom of this article, you can download a free 5S infographic–nice!