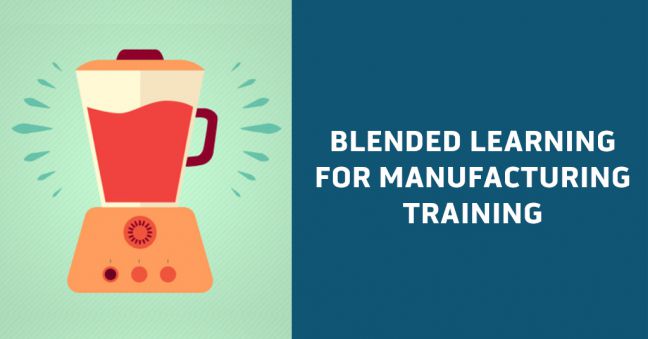 You can't train a manufacturing workforce using just one "type" of training–just field-based OJT, just written materials, just instructor-led classroom-style training, just e-learning, etc.
Well, you can. But you won't get the most effective training, and you won't create a cost-effective training program. So you don't want to.
Instead, it's best to use a "blended learning" solution that mixes and matches different types of training. In fact, this recent and well-respected study suggests that blended learning solutions tend to lead to best learning results.
In this article, we'll give a few reasons why you should consider a blended learning solution for your workers; give you some tips for creating the right blend to help workers acquire basic knowledge, develop skills and learn procedures, and develop advanced job skills that really create value for your company; and show you some tools and techniques for making this all happen smoothly.
(more…)