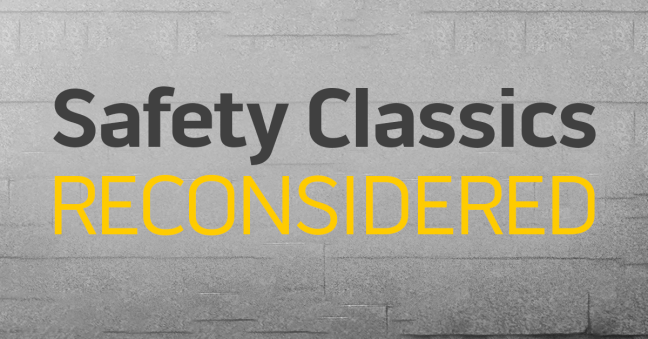 The other day we called up our friend Ron Gantt, the Safety Differently thinker, to get his take on some standard ideas in traditional safety.
In particular, we asked Ron for his take on (1) safety and compliance; (2) safety indicators–lagging and leading; (3) safety measurement; (4) Heinrich's safety pyramid; (5) SOPs, work as planned, and work as performed; (6) job hazard analyses, or JHAs; (7) the hierarchy of controls; (8) incident investigations & root causes; (9) behavior-based safety; (10) risk & risk management; and (11) safety culture.
Ron was kind enough to answer all our questions in helpful and thought-provoking ways (which is typical for Ron).
You can watch a recording of our discussion below (watch for the appearances of Ron's dogs!) or read a transcript  below. And we've included some links to earlier discussions about Safety Differently with Ron below as well.
We'd like to thank Ron once again and we are sure you'll find this discussion interesting.
Check out these other discussions with Ron, too: