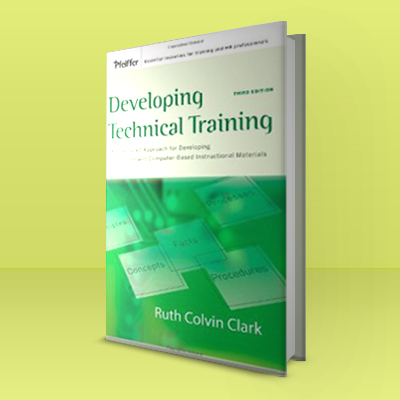 We help a lot of our customers develop technical training for their workers–primarily for jobs in manufacturing and industry.
And in addition, we also lead a lot of technical training to teach customers to use one or more of our learning management systems.
And so we wanted to check out this book by the very well-known and highly credible Dr. Ruth Colvin Clark: Developing Technical Training: A Structured Approach for Developing Classroom and Computer-Based Instructional Materials.
We like her books for many reasons, but two of the most important are that they tend to be comprehensive and they are backed with research to determine if training techniques are effective or not.
We recommend you read this book if you're interested in developing some technical training materials. But, if you'd like to get an idea of what the book's about, we've written an overview below.