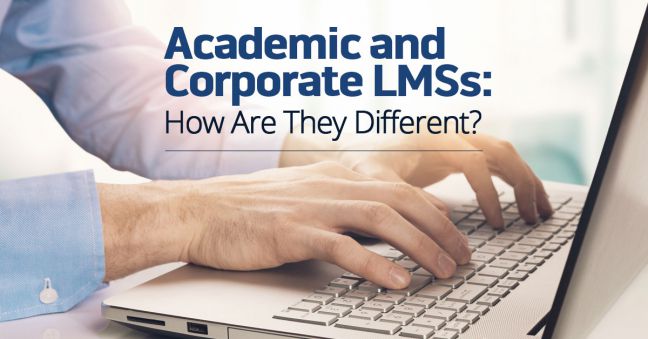 A learning management system, or LMS, is a great tool for education, training, and learning and development. If your organization is looking to streamline these, an LMS can be a great place to start.
But to get the most benefit out of your LMS, you'll want to get the LMS that's best suited to help at your workplace. Although there are many, many different learning management systems to choose from, and no two are exactly the same, it's very helpful to know that in general terms, we can separate learning management systems into two different broad categories: academic LMSs and corporate LMSs.
We'll tell you a little more about what an academic LMS and a corporate LMS are in this article to help you find the right LMS for your organization.