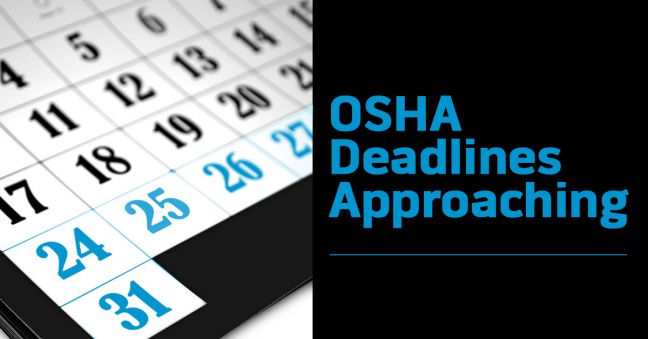 Hey, friends, we've got two reminders for you of upcoming OSHA deadlines, both having to do with injury & illness recordkeeping/reporting/submission.
The first is about the OSHA Forms 300 and 300A, and the second is about OSHA's still-somewhat-new online submission system.
Read more below. And don't forget to check out our online occupational incident tracking system for help with this kind of stuff!