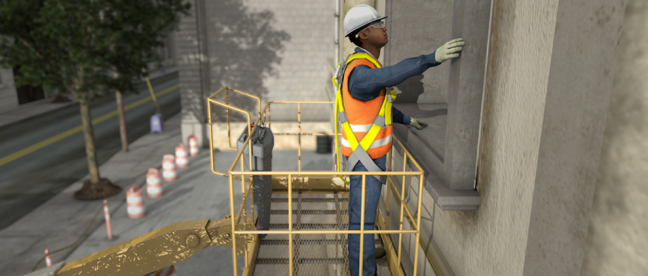 There were some delays, as their often are with new standards, but the American National Standards Institute (ANSI) has created three new standards for mobile elevating work platforms, or MEWPs, that go into effect March 1, 2020. If the phrase mobile elevating work platforms and the acronym MEWP don't ring a bell, it's what you might think of as an aerial work platform.
The new standards are A92.20, Design, Calculations, Safety Requirements and Test Methods for Mobile Elevating Work Platforms (MEWPs); A92.22, Safe Use of Mobile Elevating Work Platforms (MEWPs); and A92.24, Training Requirements for the Use, Operation, Inspection, Testing and Maintenance of Mobile Elevating Work Platforms (MEWPs). You can get copies of the new standards from the ACS A92 Secretariat's webpage.
To keep you up-to-date, safe, and compliant, we've accordingly created two new MEWP-related online courses for our Working at Heights training library:
Get yourself a copy of those new standards and read on below to learn more about the new MEWP standards and see some samples from our new MEWP safety online courses.