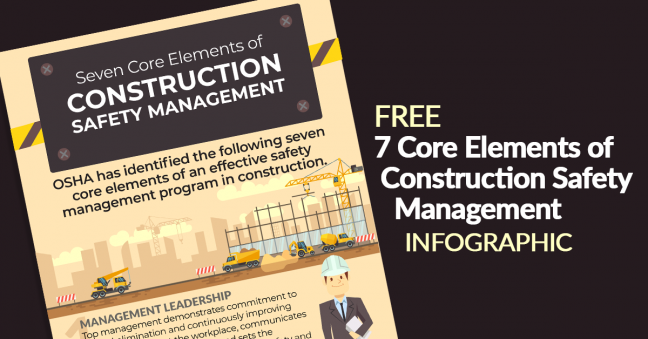 Most safety professionals will tell you that an organized safety management system or program is more effective than a simple compliance-based program.
OSHA certainly will, for example, even if you think of them in terms of compliance. To help you with that, in 2016 OSHA published OSHA 3886, Recommended Practices for Safety and Health Programs in Construction.
In the infographic below, we've listed, illustrated, and briefly explained the seven core elements that OSHA says your construction safety management program should have.
Be sure to download the OSHA document, this infographic, and the companion "Getting Started with Construction Safety Management" infographic we also made to jump start and improve your current construction safety management program. And let us know if we can help you with your construction safety efforts.