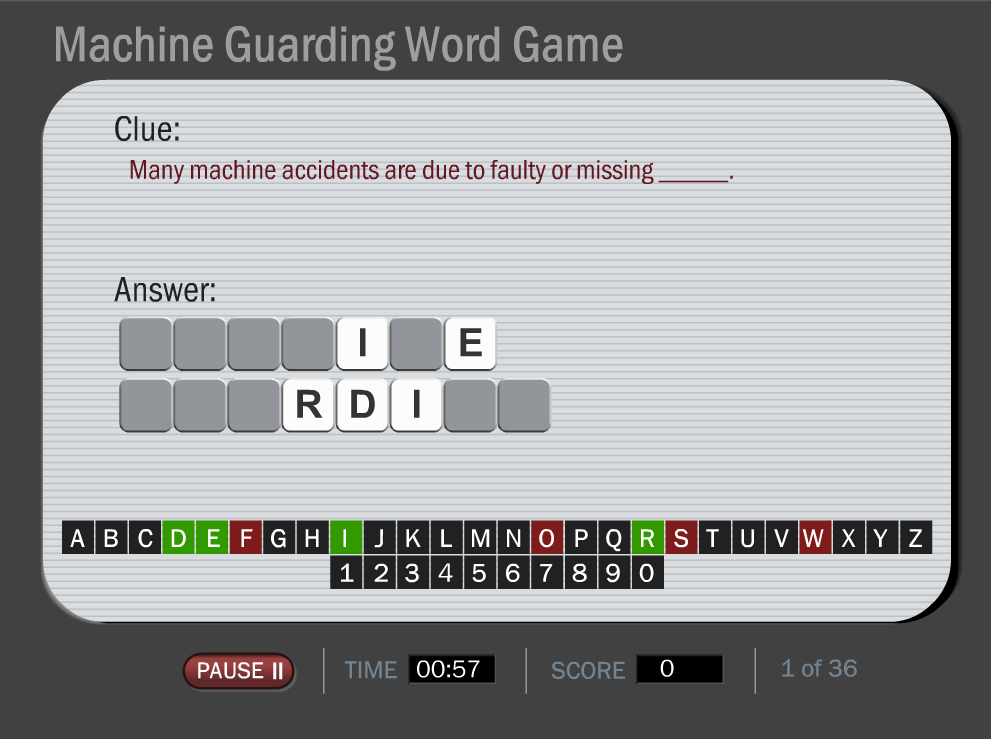 Need to train your workers on machine guarding?
If so, are you looking for a way to add a little touch of fun to the proceedings?
This fun machine guarding training game may be just what you're looking for, then.
It's kind of like the word games you see on the TV show Wheel of Fortune, except it's all about machine guarding. If you're a safety manager, you've got to love that!