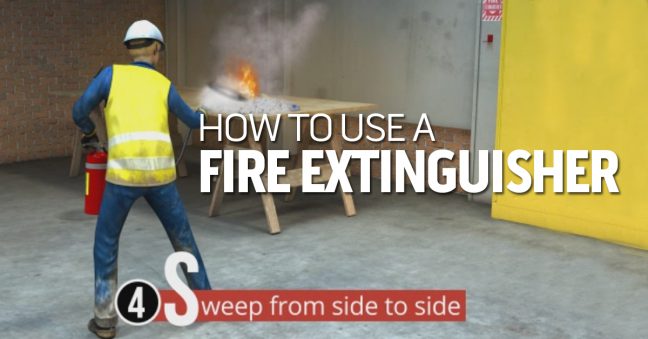 Hopefully, you'll never be in a fire and so you'll never need to know how to use a fire extinguisher.
But of course, fires DO happen. According to the U.S. Fire Administration, in a recent year there were nearly 1,300,000 fires in the US, and they caused nearly 3,300 deaths, 16,000 injuries, and nearly $12 billion in losses/damages.
So we should all hope we're never involved in a fire, but we should also learn how to use a fire extinguisher just in case.
To help, we've put together this fire extinguisher guide, which presents the proper way to select and use a fire extinguisher, and also gives you some guidance about when you should use a fire extinguisher instead of simply getting to safety and when you should evacuate if the fire gets too big despite your efforts.