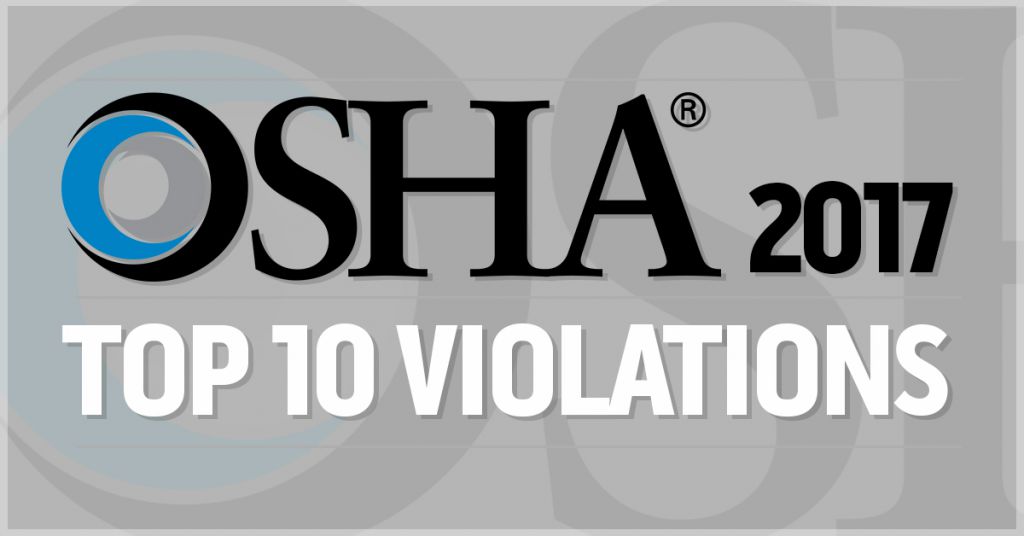 Back in October, at the National Safety Council's annual Safety Congress, we got our first look at OSHA's Top Ten Violations list for 2017. We gave you the list in an earlier blog post just a few months ago.
But every year, OSHA follows that up with a second announcement that includes a lot more data about the violations and citations.
That information for 2017 is out now. And we've summarized it below.
As you're reading the lists, remember that in a lot of cases, these violations can be avoided with proper safety and health training at your workplace.