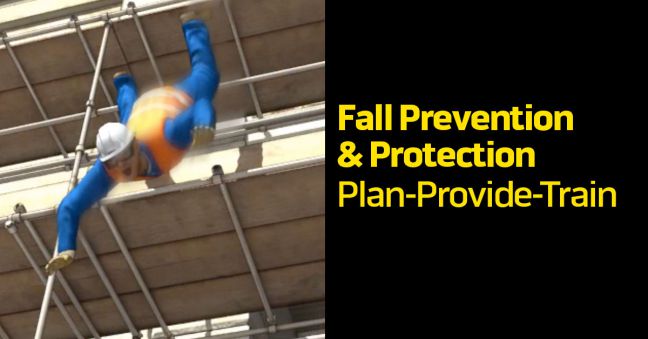 Every year falls are on the leading causes of injuries and most importantly fatalities at work. And that's especially true in construction.
That's why OSHA holds an annual Safety Stand Down for Fall Prevention in the Construction Industry. Each year at this time, they hold training sessions, provide free informational materials, get busy on social media, and otherwise try to raise awareness of the scope of the problem and how to prevent these fall-related injuries and fatalities.
As part of the Safety Stand Down 2019, Oregon OSHA joins federal OSHA, the other state OSHA plans, numerous safety organizations, and countless safety-minded individuals in trying to create some awareness of the risks and hazards the come under the fall prevention umbrella and in sharing knowledge about how to stay safe at work–from a simple slip, trip, or fall at ground level to working at the highest elevation.
Craig Hamelund, an education specialist with Oregon OSHA, was kind enough to share an hour talking to us recently, telling us about the fall-related injury and fatality statistics nationally and in Oregon, highlight hazards and controls, telling us a little about what Oregon OSHA (as well as the Pacific Northwest OHSA Education Center and other related safety professionals) are doing here in Oregon, and sharing information about falls and fall prevention that are useful no matter where you live. We thank Craig and Oregon OSHA for his time and we encourage you to seek out or hold your own Safety Stand Down event this year.
We've transcribed the discussion and you can read that by clicking the MORE button. Or, just watch the video, which is immediately below. Also, know that that the bottom of this article, we've provided a free Fall Prevention Toolbox Talk Checklist based on an OSHA Fall Prevention Training Guide–it's yours for free and it offers tips on toolbox talks for ladder safety, scaffolding safety, and roofing work safety.