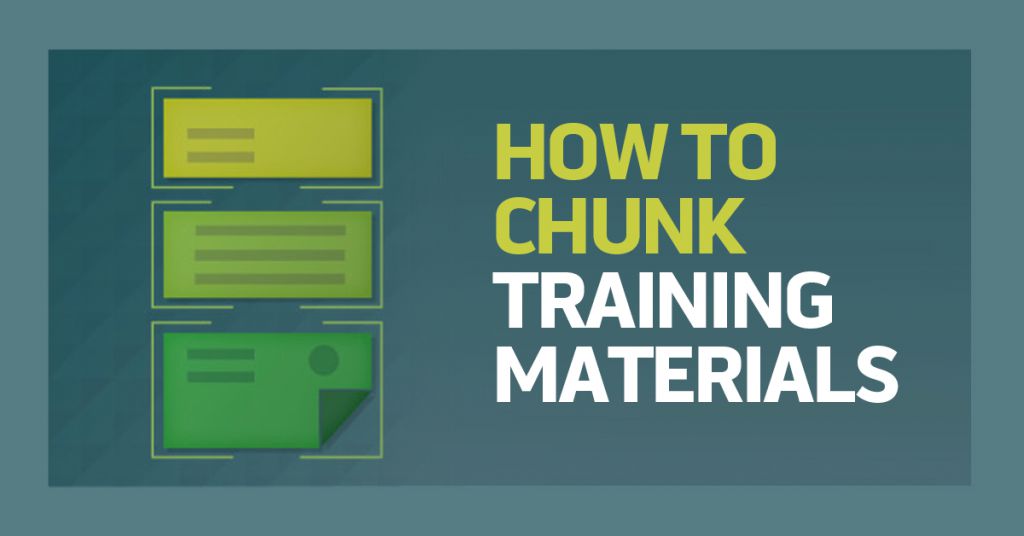 If you want to know how to create more effective training materials, you need to know how to chunk training materials. And YES, chunking is the accepted term in the field, even if it does sound a bit strange.
Chunking is the process of breaking down instructional materials into smaller, "bite-sized" pieces and then arranging them in a sequence that makes it easier for your learners to learn the material.
In this post, we'll:
Explain the four steps necessary for a person to remember something
Explain why limits of the working memory cause us to use chunking
Explain what chunking is
Give tips for chunk length for novice and expert learners
Give tips for organizing the chunks in your training materials
Provide some sources and useful resources for chunking
But, before we do all that, we're going to take a step back and explain why you should care about this.