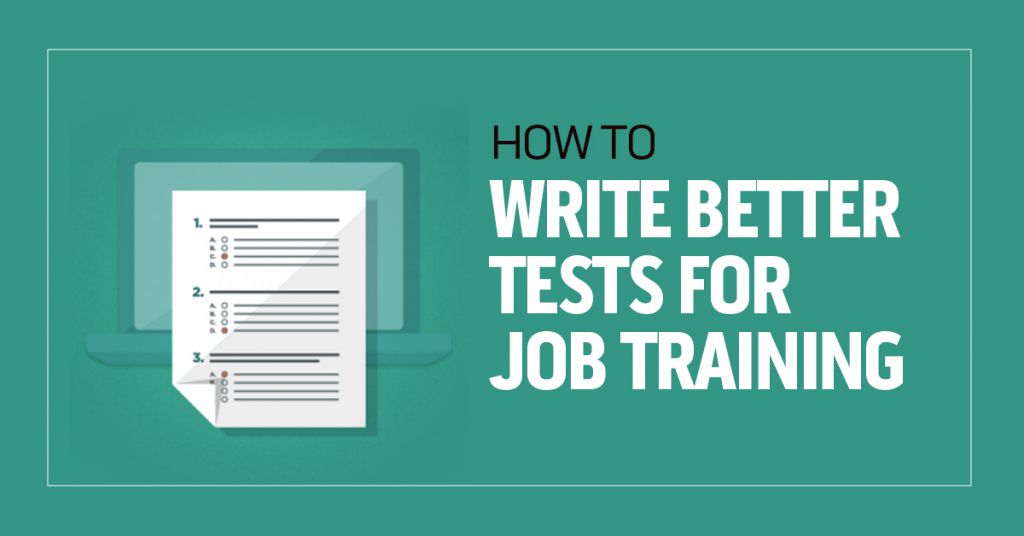 It's often, if not always, a good idea to provide some form of test or assessment after providing job training to employees.
In some cases, this may be a written test scored in a pass/fail manner, and in others, it may be a performance test that requires the workers to demonstrate a skill or the ability to perform a procedure in a satisfactory manner.
In either case, it's important for that test to be a good one. By that we mean that it provides you with useful, actionable information about whether or not the employee has truly benefited from the training and is ready and able to successfully apply the new information or perform the new skill on the job.
Side note: Tests are also beneficial for compliance reasons, to prove the worker understood the training, but also because tests have been proven again and again to improve comprehension and retention (see this article on the "testing effect" for more on this).
There are a number of characteristics that "good tests" like this share. Learning & development experts know the two that we'll talk about in this article as validity and reliability.