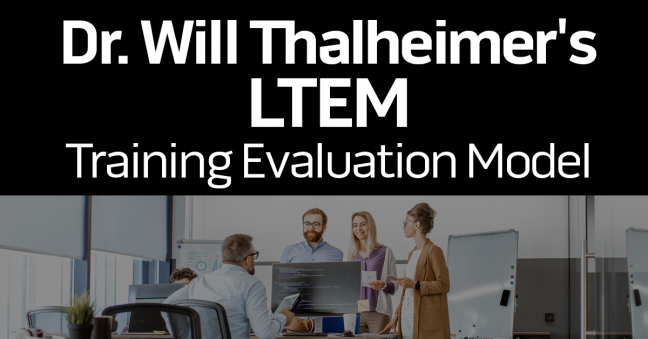 In a recent discussion with learning researcher Dr. Will Thalheimer, we discussed four common learning evaluations models and mentioned that, in addition, Dr. Thalheimer had recently created his own called LTEM (which he "workshopped" with other leaders in the field and which he's now iterated 12 times).
In the discussion below, Dr. Thalheimer explains his LTEM learning evaluation model.
We'd like to thank Dr. Thalheimer for taking time to talk with us about this and for all of his contributions to workplace learning, including his work on smile sheets, spaced practice, conference presentations, the effectiveness of elearning, evidence-based training & learning myths, and lots more.
If you'd like to watch the recorded video, we've got that for you immediately below. If you'd prefer to read the transcript, that's below the video. Enjoy and share your thoughts in the comments section.