Annual Conference of the Society for Mining, Metallurgy & Exploration (SME) and CMA 119th National Western Mining Conference in Denver, Colorado.
The conference is February 19-22, 2017, and will be held at the Colorado Convention Center.
Valerie Cantrell and Brian Andrewjeski will be staffing our booth, talking to conference attendees, taking questions, and demonstrating our Mining Safety learning management system (LMS), our mining safety eLearning courses, general safety and health eLearning courses, mobile training apps, and more.
You can find Val and Brian at Booth 1728.
Read on below if you'd like to learn more about the materials they'll be demonstrating at SME.
We'll be demonstrating our mining safety/MSHA compliance tools at the conference.
The video below gives a brief overview.
You can also view short samples of our mining safety eLearning courses and our general health and safety eLearning courses at the links you just whizzed by.
You can also sign up for our newsletter if you want to keep in touch.
Monthly Newsletter
Top articles, guides, and freebies delivered straight to your inbox.


See you at the conference!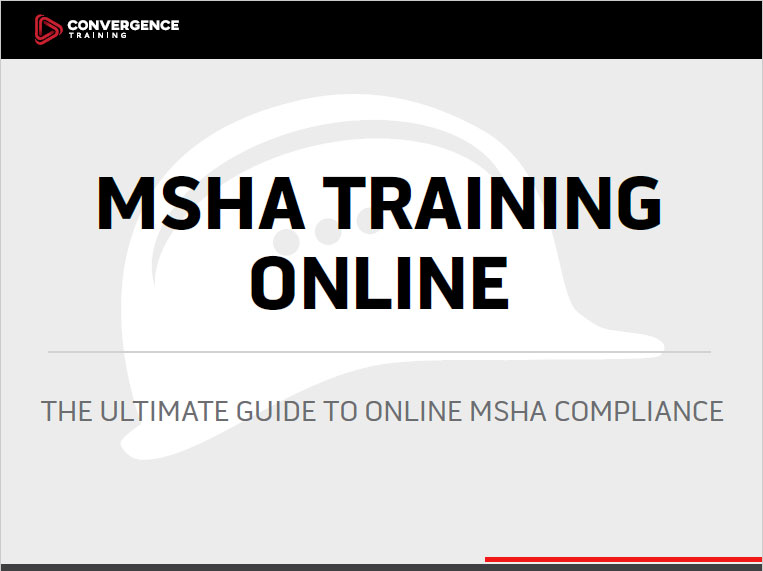 Online MSHA Compliance Guide
Download our free guide to learn how online tools can help you create safer work conditions at a mine site, stay compliant with MSHA Part 46 regulations, and manage your training program more efficiently.