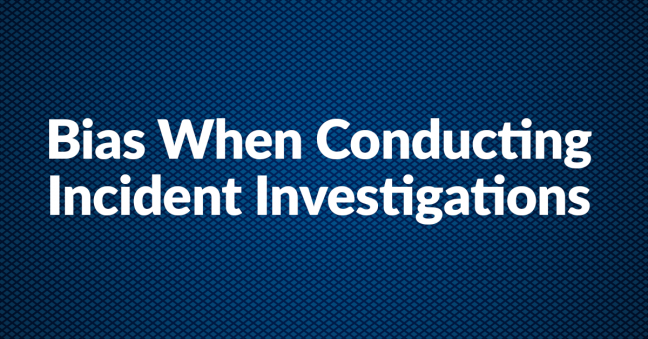 Performing an incident investigation is an important role within the job responsibilities of a safety manager or safety professional.
The reason we conduct incident investigations is because we want to learn what caused the incident and hopefully prevent a similar incident from occurring in the future.
But that well-intended effort can be led astray and misdirected by cognitive biases that the incident investigator may hold and that may influence his or her decisions, judgments, and decisions during the incident investigation.
In this recorded discussion, Assistant Professor Jennifer Serne from Central Washington University's Safety and Health Management Program tells us about heuristics, cognitive biases, and incident investigations. In a second recorded discussion, she tells us how to guard against these cognitive biases during incident investigations. And in a third and fourth recorded discussion (upcoming), we'll discuss how heuristics and cognitive biases affect the decisions that employees make at work.
Here's the video. Enjoy and be sure to check out the other recorded discussions with Jennifer as well.
Here are some links to stuff that came up in this discussion with Jennifer:
We'd like to thank Jennifer for sharing her thoughts on cognitive biases during incident investigations as performed by safety professionals and we hope you enjoyed it. Stay tuned for the second recorded discussion, in which we talk about things that safety professionals can do to try to minimize the harmful and misleading effects of cognitive biases during incident investigations.
Before you go, please feel free to download the free guide below.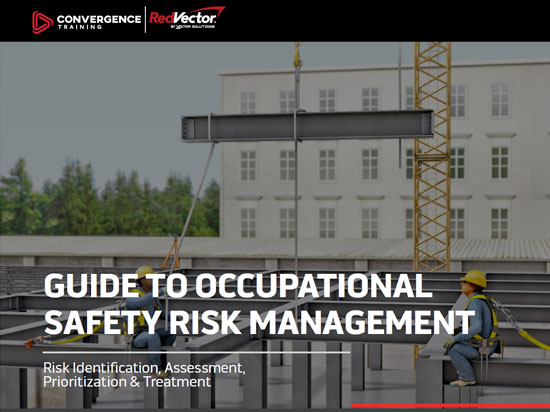 Free Download–Guide to Risk-Based Safety Management
Download this free guide to using risk management for your occupational safety and health management program.