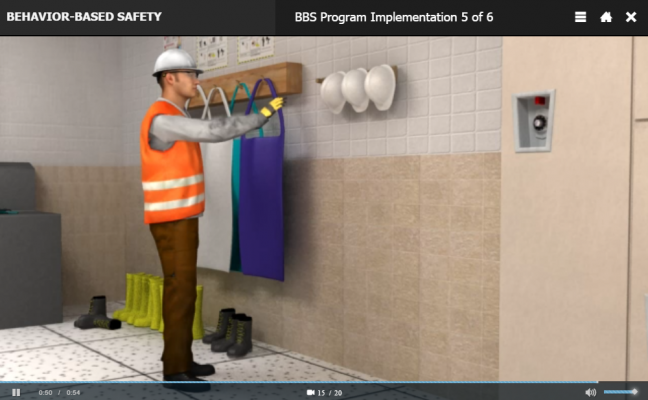 Behavior-based safety training programs are important in any company, but they are especially vital in the manufacturing and industrial sectors where heavy machinery can easily hurt you or one of your coworkers.
Promoting a strong workplace safety culture is a team effort because each employee plays a role in ensuring the safety of themselves and their coworkers. Safety training is not only important for keeping workers safe, but it can also lead to higher profits and more satisfied workers.
Importance of Behavior-Based Safety Programs and Safety Culture in the Workplace
Behavior-based safety programs let workers know the appropriate steps to follow if an accident or injury occurs. Proper safety training also leads to higher profits by teaching workers to perform their duties safely and efficiently. Furthermore, companies with a strong safety culture prevent more accidents and injuries. According to OSHA, companies that focus on workers' safety have nearly 50 percent fewer lost workdays. Furthermore, workers are more likely to enjoy and care about their work because they know their company cares about their well-being and wants them to succeed at their job.
To create a strong safety culture, your company should not be afraid of making necessary changes in practices to encourage safe behavior. Managers and supervisors should lead by example by consistently using safe workplace behaviors. Furthermore, your company should focus on praising those who follow safety regulations and encourage reporting accidents and injuries.
Methods and Tools Used to Prevent Injuries
The best methods and tools to prevent workplace safety vary by company and occupation. Here are some basic rules of thumb for people with manufacturing and industrial careers to avoid unsafe behaviors.
Use and Maintain Equipment Properly

Misusing tools and machines is the most prevalent cause of workplace injuries. Make sure you only use equipment for its intended purpose and use it properly. Furthermore, regularly clean and inspect equipment to ensure that it is safe.

Eliminate Fire Hazards

Remove any items blocking doorways and walkways to ensure your workspace complies with fire safety codes. Also, if your company uses combustible materials, only keep the amount you need for the job. When these materials are not being used, store them in a safe storage space.

Wear Proper Safety Equipment (PPE)

Proper safety equipment can include gloves, goggles, hard hats, and any other equipment needed to safely perform the job. If you are using dangerous chemicals, be sure to use a hazmat suit or at least change the clothes you wore when working near hazardous materials before you go home.

Avoid Trips, Slips, and Falls

Make sure that spills are cleaned immediately and aisles are clear to prevent employees from falling. Anti-slip flooring, drip pans, and guards are other useful tools to prevent slips.

Pick Up Heavy Objects Properly

When picking up a heavy object, keep your back straight, lift using your legs, and do not twist your back. If an object is too heavy to safely lift, use a forklift or ask another person for assistance.
If you are interested in learning more about behavior-based safety, check out Convergence Training's Behavior-Based Safety eLearning video. This video will help you learn more about the importance of behavioral safety and how to facilitate a strong safety culture in your company. We've included a short sample below.
You may find the free guide below helpful, too.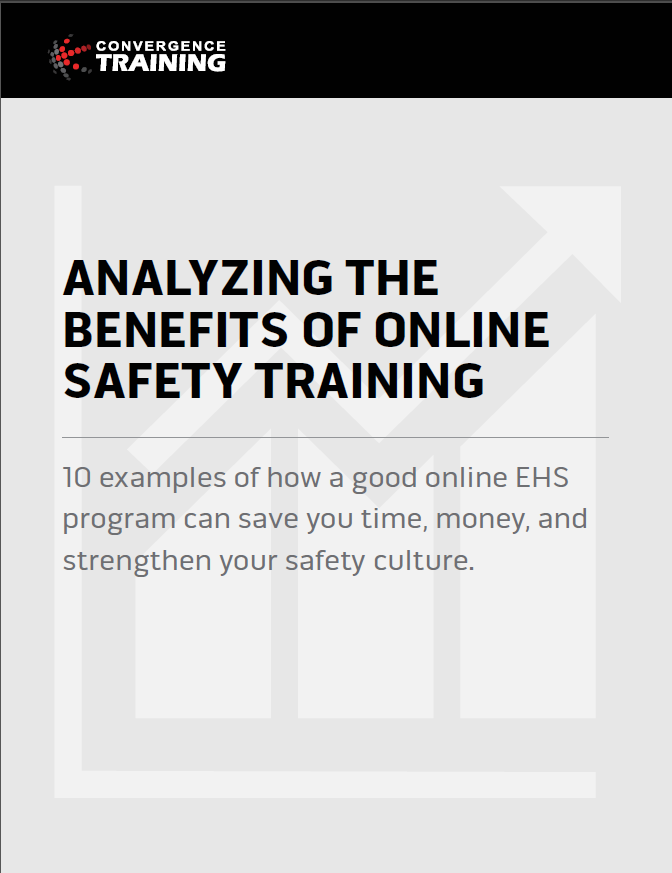 Benefits of Online Safety Training
Wondering if you should make the plunge with online safety training? This guide gives 10 reasons why, each based on experiences at real companies like yours.