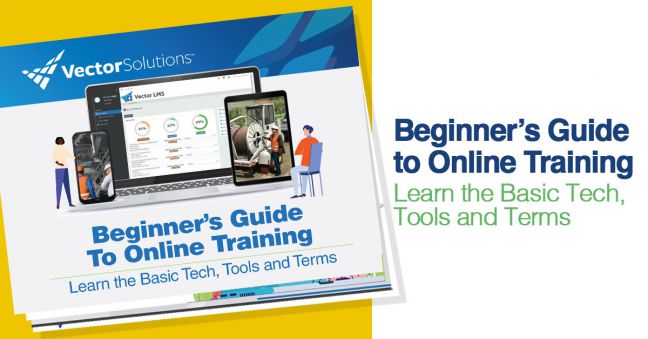 Online training has become increasingly common in recent years (and for good reason). And the COVID-19 pandemic accelerated that trend (and, again, for good reason). And, while things will change between now and the time when the COVID pandemic is finally over, it's unlikely that things will go back to the pre-COVID state.
In short, while online training was becoming increasingly common even before COVID, and COVID accelerated that trend, we won't abandon our new uses of online training when COVID's in the rear view.
Is your organization interested in implementing online training or maybe using it more but perhaps you're just not up-to-speed on all of the technologies, tools, terms, and training techniques associated with online training? If so, you'll find this guide, our Beginner's Guide to Online Training, helpful.
We discuss and explain a lot of the things you need to know to begin implementing online training at your workplace in this guide, including: elearning courses, elearning authoring tools, virtual classes, learning management systems (LMS), mobile learning apps, SCORM, AICC, xAPI, virtual reality (VR), augmented reality (AR), artificial intelligence/machine learning, chatbots, and more.
We hope you find this guide helpful. Please let us know if you have any questions about online training, including of course online training courses, learning management systems (LMS), and mobile learning apps.
Also, a quick heads-up for you that we recently talked about this same stuff in a live webinar which you can now listen to as a recorded "Beginner's Guide to Online Training" webcast at your leisure.
Beginner's Guide to Online Training
Download this guide to learn the basic tech, terms, and tips related to online training–LMS, elearning courses, authoring tools, virtual classrooms, and more.