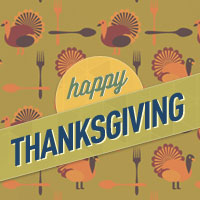 Thanksgiving day! A time to reflect on all our good fortunes and be thankful. A cherished opportunity to enjoy the company of not only our immediate family but our extended family too. A time to eat a wonderful meal, all expertly cooked and artfully served, while enjoying the company of all.
Well, that's how it works sometimes, for some people. More power to them, right?
Other times, though, Thanksgiving doesn't go quite according to plan. To prepare for those instances, you may want to consider some of the following titles from our online workforce training and online safety training libraries.
Read on for some tips and chuckles. And despite the tongue-in-cheek approach below, we truly DO wish you a great holiday.