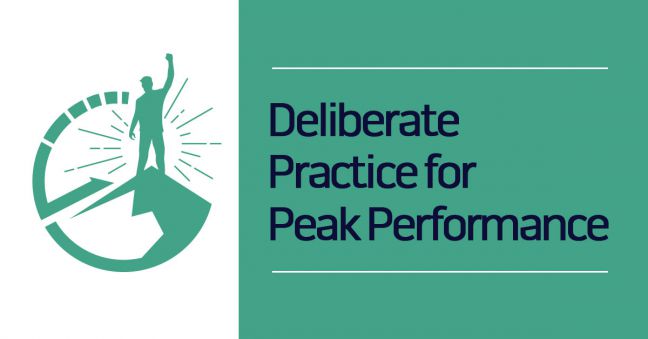 We like fun as much as the next workplace performance blog, but the truth is sometimes you've got to work hard to learn, excel, and become a master at something.
We touched on this recently in our blog post on desirable difficulties, a term used for a group of counter-intuitive learning strategies that make learning a little harder and slower at first but that increase long-term retention and application on the job in the long term. And we're going to be discussing desirable difficulties and more thoughts related to how hard or fun learning should be in an upcoming interview with learning research professional Patti Shank that you'll see here soon.
And in this article, we're going to continue that focus on the hard work involved in learning, and in particular in evidence-based research into how exactly experts in a field become experts. Hint: if you guessed it involved hard work, you're right.
In particular, we're going to focus on a concept called deliberate practice, which research shows is a difficult but reliable way to attain mastery in a field. If you're involved in learning and development at your workplace, this is important information for you to know because you can use deliberate practice to help employees at your organization more rapidly improve their performance on the path to expertise.
This article is based on the book Peak: Secrets from the New Science of Expertise by Anders Ericsson and Robert Pool.