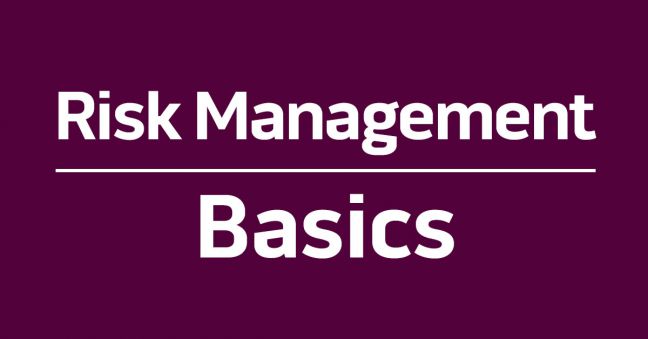 In this installment of our Risk Management Basics series, we're going to take a closer look at risk assessment. In doing so, we'll break risk assessment down into three separate steps: risk identification, risk analysis, and risk evaluation.
We hope this article and our entire Risk Management Basics series will help you gain a better understanding of risk management and help you begin to use risk management techniques at your workplace. Or, if you're already using risk management at work, to perhaps improve what you're doing now.
Drop us a note in the comments section below if you'd like us to address any particular risk-related topic in this ongoing risk series.
And if you're involved in occupational safety and health, feel free to download the free Guide to Using Risk Management for Occupational Safety and Health at the bottom of this article (but note, this article addresses risk management and risk assessment in a general manner and can be applied to any aspect of enterprise risk management).