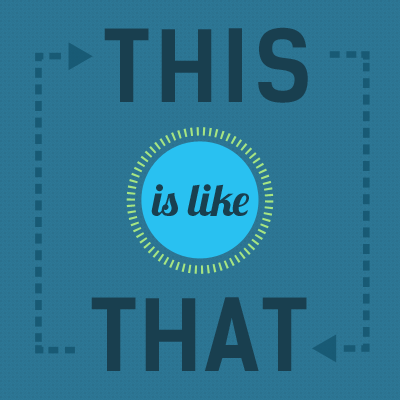 What would you do if someone told you something entirely new and you wanted to make sense of it, remember it, and use it later?
For example, say I started telling you about a game you had never heard of. While you're trying to figure it out, is it possible you might compare the new game to a game you already know? For example, when learning chess, did you ever compare and contrast it with checkers? Have you ever done anything like that when you're trying to learn something?
Even better, would it also help if, while I told you about the new game, I explained how it's similar to and different than a game you know? For example, if I know you understand soccer, and I'm trying to explain American football to you, would it help if I explained some similarities between the two sports (they're played on a rectangular, grassy field; there's a ball; you score by moving a ball down the field to a goal or zone at the other end) and also explained some differences (a soccer ball is round, a football is ovular; in soccer you kick the ball, in football you run with it or pass it; in soccer you score by kicking the ball into a net, in football you score by passing a line at the end of the field, etc.)? Don't you think that process of comparing and contrasting something you already know and something brand new to you helps you learn and remember?
In this article, we're going to see how using metaphors, similes, analogies, and comparisons/contrasts to create better training materials can help your workers understand, remember, and later use new information on the job more effectively.