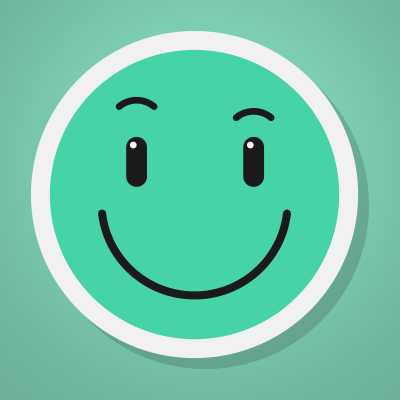 If you're in training, you're probably familiar with the sheets that trainers pass out to learners after a training session, asking the learners to evaluate the training session and the trainer.
These are known by a variety of names. Maybe you call them training-evaluation forms, or student-response forms, or trainee-reaction forms. But they're also commonly–maybe most commonly–known as smile sheets.
Why smile sheets? Because it's common for the learners attending training to give the training/trainer high scores that make everyone smile. But the common assumption is that the trainees do that politely, kindly, quickly, uncritically, and without giving any great thought. And so the term smile sheet is generally used somewhat dismissively, with the assumption that the information they contain doesn't really provide a lot of value. Or, they're assumed to hold much valuable information, even if that's not really true due to poor design.
And yet, quite a few trainers continue to use smile sheets, and many of those trainers do nothing to improve them. Maybe they've never even thought of improving their smile sheets. It's all become a bit of a habit to them, one they don't think about because there's so much else to think about, worry about, and to do.
I recently read a very good book called Performance-Focused Smile Sheets: A Radical Rethinking of a Dangerous Art Form by Dr. Will Thalheimer. The book explains some of the common problems with smile sheets, but also gives some very helpful tips to help make them better. We definitely suggest that you buy and read the book, and we've included a bunch of information to help you do that at the bottom of this article.
But for now, let's look at some of the general points Thalheimer makes in his book and see what we can learn from them.
If you're extra curious on this topic, I recommend you check out our interview with Dr. Thalheimer on smile sheets after you read this introduction.
(more…)