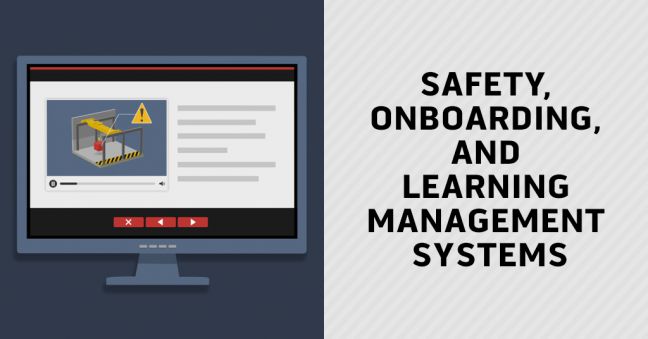 If you're in Safety or EHS, you know it's important to deliver safety onboarding training to new hires. And that's true if an experienced worker is moving to a new site, work area, or into a new role as well.
But you also probably know that delivering safety onboarding comes with a number of challenges. It's hard to have time available every time a new worker is hired, and that doesn't even account for having time every time someone moves from Site A to Site B, or from Production to Warehouse, or from Forklift Operator to Machine Tender.
Plus you've got to create all the appropriate safety training materials for new employees, and in addition for site-specific safety training, work area-specific safety training, job-role specific safety training, and special task-specific safety training too.
And of course you've got to actually KNOW that a new employee has been hired, or that someone has been transferred from Topeka to your site in Memphis, or from Converting to Production. We may all like to say that communications where we work are perfect, and that we're all informed of events like these, but I'm pretty sure you'd quickly agree that's not always the case.
So, in a nutshell, there are lots of reasons why it's difficult to provide safety onboarding for new hires and job transfers.
That's where an online system that includes a learning management system (LMS) can pay dividends. You can think of an LMS as an automated assistant that can coordinate all this stuff for you. Kind of a safety onboarding auto-pilot system.
So if you're in the market for an LMS, and want to be able to use it for safety onboarding along with other safety/EHS training, we'll give you an idea of some of the features you should want.
NOTE: This article will focus on providing safety training as part of an onboarding process. For a fuller discussion of onboarding as a whole, please see our companion article Onboarding New Employees: Why and How to Do It.
(more…)