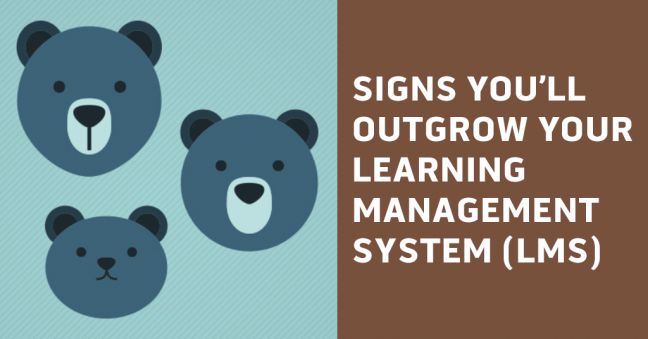 Most of you are probably familiar with the story of Goldilocks and the Three Bears.
Many learning & development professionals and corporate training managers have a similar experience when they're trying to find the learning management system (LMS) that's "just right" for their company. Some LMSs are too big and overwhelming. Some LMSs are too small and limiting. And some LMSs are just right for their company.
At Convergence Training, we've worked closely with our customers for more than 15 years to develop a "Momma Bear" LMS–an LMS that has all the features they need but not so many features that it becomes confusing, overwhelming, or too costly.
In this article, we're going to look at some signs that an LMS is probably too small for your company. Or, if it's not too small now, signs that it's likely to become too small soon once you get into the swing of things.
Of course, every company's needs are different, and what's too small for one company may be too big for another and just right for a third. So the big takeaway from this article for you should be to begin considering what you want and need your LMS to do before you get one. To help with that, we've provided a free LMS guide at the bottom of this article.