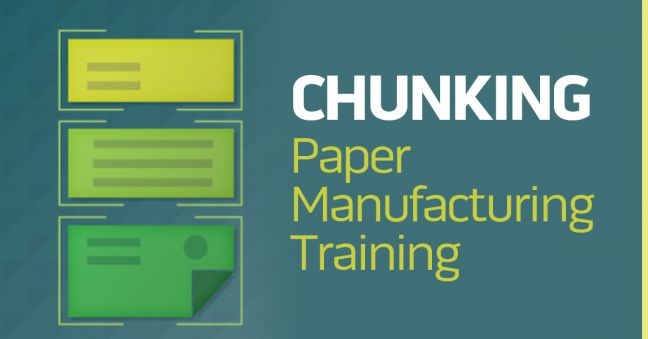 Want some great tips for creating effective paper manufacturing training materials? We just wrote an extended blog post explaining the benefits of "chunking" your training materials and giving tips of how to do it.
Click here to read the extended article on chunking.
Otherwise, if you'd like a high-level overview of chunking and then would like to see how chunking can make your paper manufacturing training materials more effective, read on below. We've condensed the main parts and provided some examples specific to the paper manufacturing industry and paper manufacturing training for you.