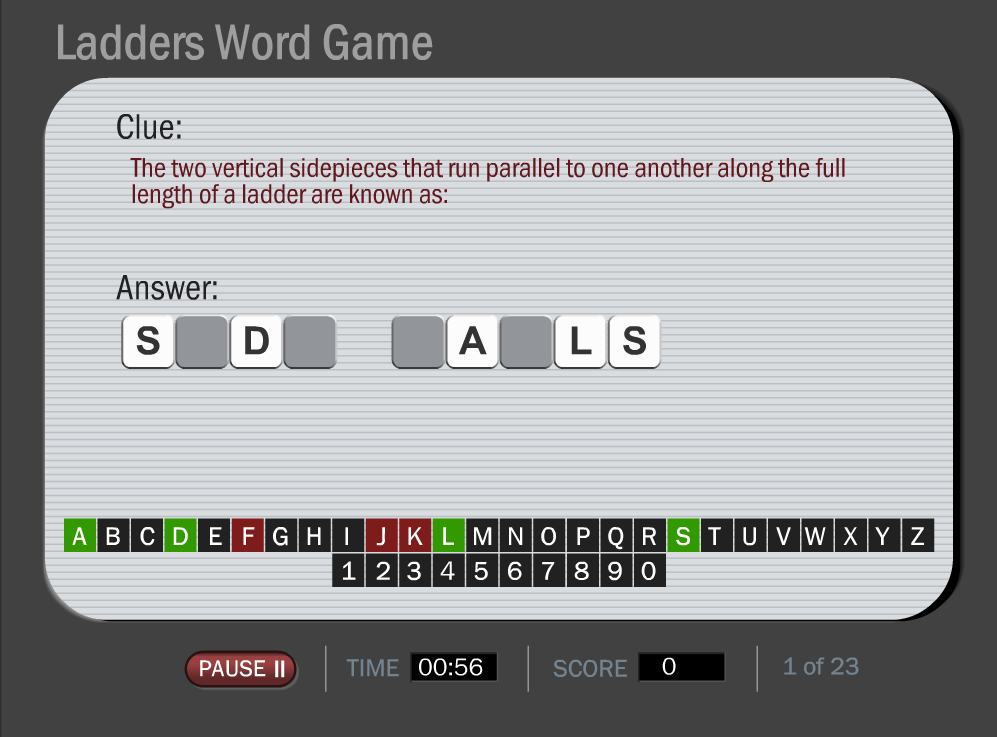 How's your ladder safety training at work?
A little boring? Go on, you can be honest with us….
If so, this ladder safety training game might help pick things up a bit.
The game is kind of like the TV show Wheel of Fortune, except it's based on ladders and ladder safety. Why didn't someone think of that earlier?