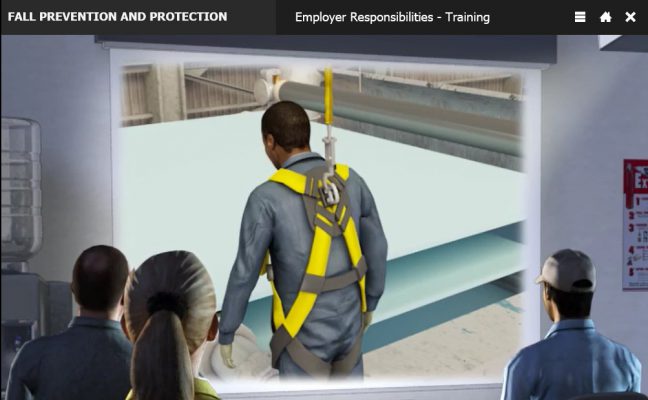 As you may know, OSHA recently finalized a rule to update their Walking-Working Surfaces standard and their Fall Protection standard. In particular, the new rule updates standards addressing slip, trip, and fall hazards in Subpart D and adds additional requirements for personal fall protection systems in Subpart I.
In this article, we'll point out some of the major changes that affect fall prevention and protection training. We'll look at other consequences of the changes in future articles as well. In doing so, we'll demonstrate how we've changed our own online Fall Prevention and Protection course to match the new final rule.
In addition to all that, we'll give you some additional useful information too, such as what the purpose of the new rule is, how employers will benefit from it, and information about effective dates.