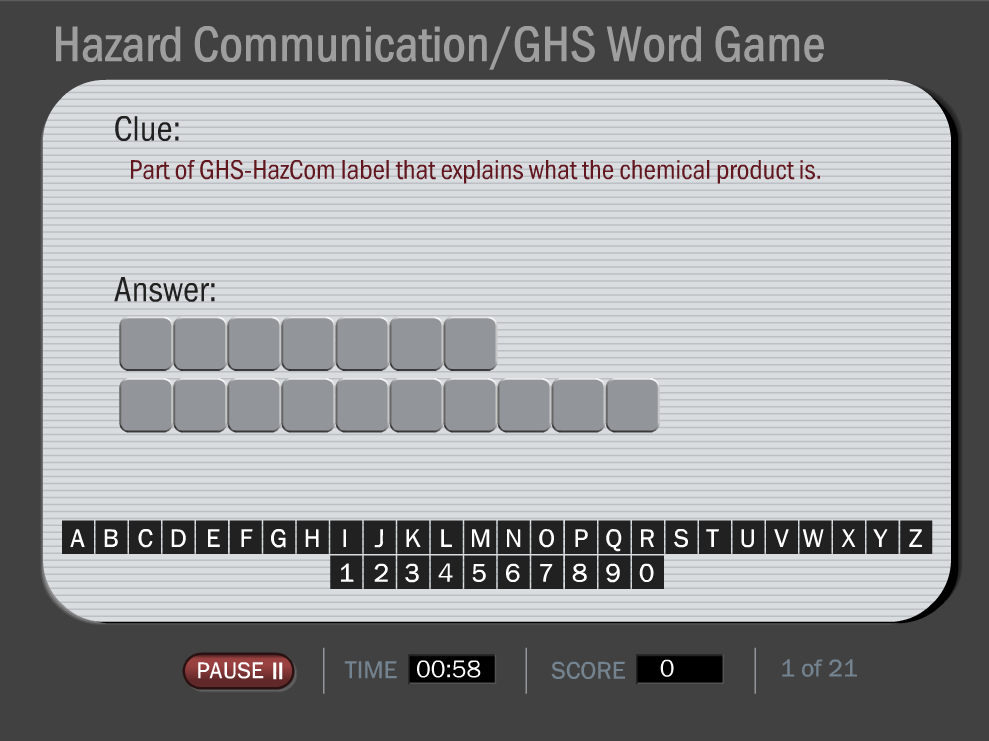 How well do you know your Haz-Com?
Are you a novice, an intermediate, or an advanced expert?
Well, here's a quick and easy way to find out.
You might also use this game with your employees. It can make your safety training a little more fun. And who doesn't like that?
As you'll see, the game is like the TV show Wheel of Fortune, except it's based on hazard communication. Why don't they make more safety training word games like this? Well, now they do. Or at least, we do.