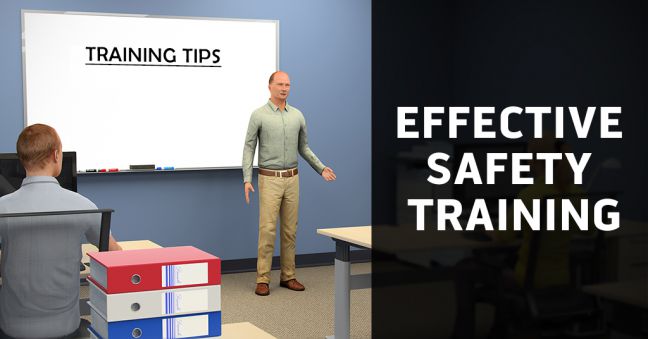 We're all in favor of safety training. But even better, we're in favor of EFFECTIVE safety training.
But what IS effective safety training? What does that mean?
Effective safety training is training employees understand and remember. It's training they later apply on the job. And ultimately, it's safety training that will decrease the number of unsafe actions, increase the number of safe actions. It changes behavior on the job. It leads to decreased incident rates for near-misses, injuries, and illnesses. And it even makes a positive contribution to the company's overall-bottom line.
And that's what all safety managers want out of safety training, right?
For a few tips of how to make this happen, read on. We've even included a Free 60-Page Guide to Effective Safety Training at the bottom of this article.