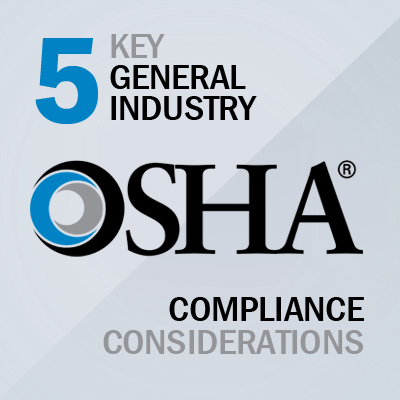 This is the third and last article in a three-article series looking at OSHA compliance requirements for general industry employers.
In the first article, we looked at six compliance requirements that apply for most general industry employers.
In the second article, we looked at an additional nine compliance requirements that may also apply to those employers.
And in this third article, we're going to kind of "mop up" and provide a series of five additional compliance considerations that all general industry employers should keep in mind.
The information in these articles is coming from OSHA's handy online Compliance Assistance "Quick Start" Guide for General Industry. If you're not familiar with it, we definitely encourage you to check it out.
And finally, you may want to download our free Guide to OSHA General Industry Compliance.
And with that, let's continue and wrap up our series.