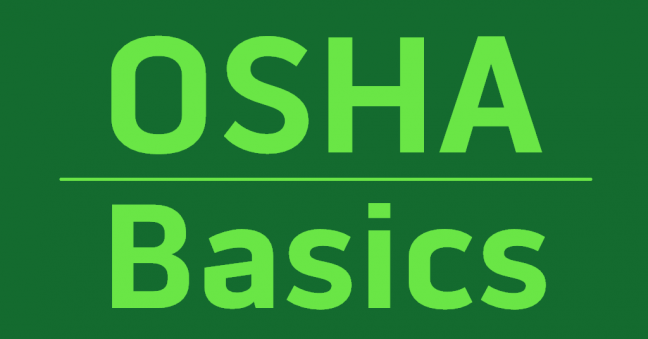 If you're new to safety, you may wonder what OSHA means by the phrase competent person.
Or even how one becomes an OSHA competent person.
In this article, we're going to give you the straight skinny.
We'll start by giving you the general definition of the phrase that OSHA provides in 1926.32(f). But that's not the full story, because some standards make additional requirements about competent persons. And so we'll provide some links to help you find those standards. And finally, we'll give you some more links for related OSHA Fact Sheets, e-Tools, Quick Cards, and more.
This will give you any and all information you need about competent persons and the way OSHA refers to it in regulations.
This is another of our OSHA Basics series of articles in which we explain 101-level OSHA topics. For more articles like this one, see the list at the bottom.