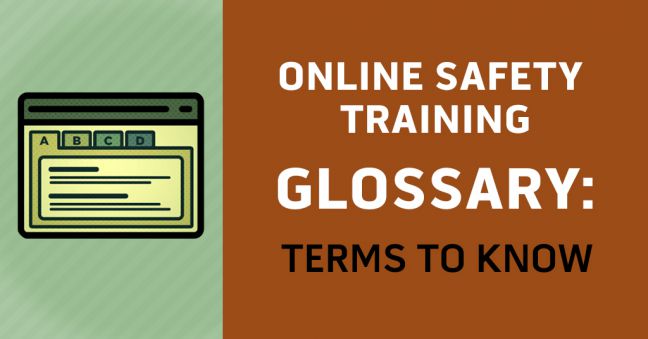 Looking to buy an online safety training solution? Maybe some online courses, maybe a learning management system (LMS), or maybe both?
But maybe also a little….intimidated by all the jargon and special terms?
Well, you've come to the right place, my friend. We've put together a handy glossary of terms you may run into while you're researching and evaluating online safety training.
We've probably included more words than any one person or company will need to look up, but what's the harm of having extras? On the flip-side, please use the comments section at the bottom of this article if you think we've missed something.
Hope you find this helpful!
2 NOTES: You may also find this free, on-demand webinar about Comparing Online Safety Training Solutions helpful, and we've included a free Online Safety Training Buyer's Guide Checklist you can download from the bottom of this article.