A quick head's up that you can read our most recent article about safety training in the September issue of the ASSE's Professional Safety magazine.
The article is a continuation of our series highlighting some "big issues" in safety training, and it focuses on evaluating safety training to make sure you're getting the desired results. Our Effective Safety Training article all the big points in the series plus more, our article on evaluating safety training covers much of what is discussed in the magazine article as well (though not everything), and our free Guide to Effective Safety Training at the bottom of this article covers much of the same ground.
The next article in the series at Professional Safety will focus on continuous improvement of safety training, so hang tight for that one.
And speaking of Professional Safety, the September article looks like a good one. Here's a sneak peek of topics covered:
Protecting workers in extreme temperatures
MSDSs & ergonomics
Electric arc and the thermal effect
Health issues in the power generation industry
ISO 45001
Work-site physical therapy
Employee training
"Four fields" of safety performance
Safety leadership
Weather
Let us know if you've got any questions. Otherwise, get yourself a comfy seat in the shade, pour yourself some nice iced tea, and enjoy your magazine reading!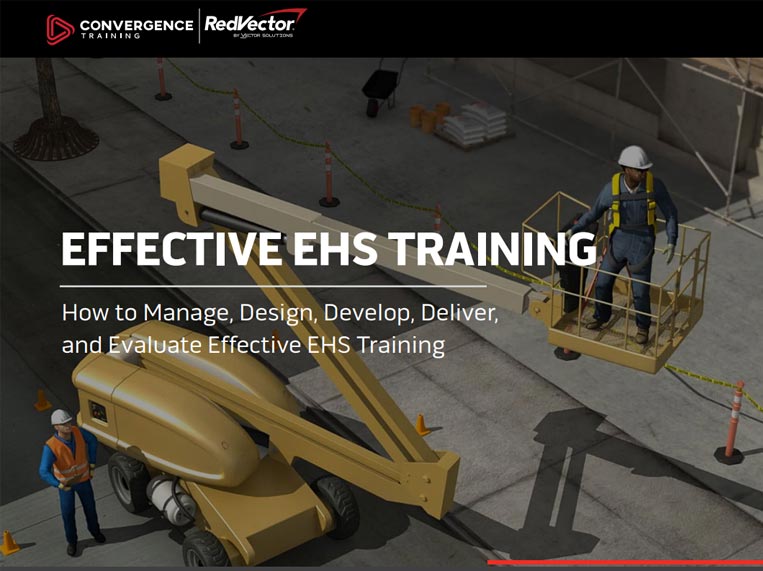 Effective EHS Training: A Step-by-Step Guide
Learn how to design, create, deliver, and evaluate effective EHS training by following these best practices with our free step-by-step guide.