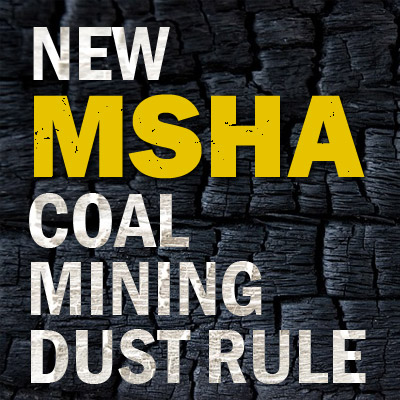 In the early 1900s, when my grandfather was just a little boy, he left his home in Lithuania to come to America. He settled and grew up in Pennsylvania, where he worked in coal mines for many years when he was young. When he got older, he moved to Detroit, where he worked at Ford's Willow Run plant. There, he helped to make the B-24 bombers that played a role in helping the United States come out on the right side of WWII. (My grandmother also worked on the line at Willow Run, by the way.)
But those years in the Pennsylvania coal mines caught up my with grandfather, and he passed away of black lung disease when I was just a kid. I have only a few memories of him, and my grandmother lived twenty more years as a widow.
It's a sad story for me and my family, but it's newsworthy because it's common–many American miners died of black lung disease back then. But tragically, that's not just part of the distant past. According to the Mine Safety and Health Administration (MSHA), black lung has played a role in the death of at least 76,000 miners since 1968. In addition, more than $45 billion in federal compensation benefits has been paid to miners disabled by black lung and to their survivors. And even today, miners continue to be diagnosed with black lung–in fact, black lung rates have increased in recent years.
And that's why MSHA published a new rule in April to lower the rates of respirable coal mine dust–the stuff that causes black lung. And that rule is set to go into effect soon–August 1, 2014.
What all that said, let's take a closer look at this new MSHA Coal Mining Dust rule.
Need help training your miners? Check out our Learning Management System (LMS) for mine operators and our mining safety courses.