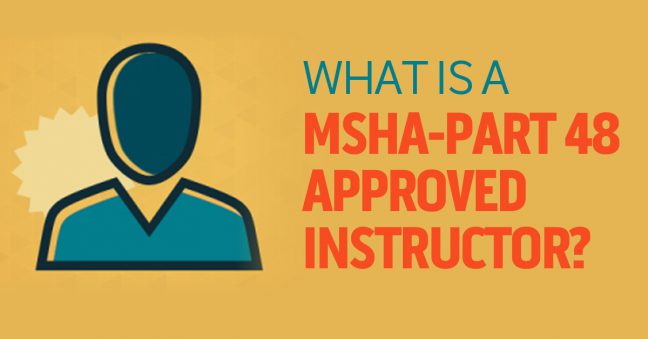 In a recent post, we looked at the role of a "competent person" for the MSHA Part 46 training regulations.
That was so much fun, we thought we'd expand the net and turn our attention to a similar (but slightly different) role in the MSHA Part 48 training regulations: the MSHA-approved instructor.
It would be handy if the people who provide the mandatory MSHA compliance training for Part 46 had the same name for their role that the people who do it for Part 48 do. But, they don't. And it would be nice if the rules for becoming a Part 46 trainer were the same as the rules for becoming a Part 48 trainer, but that's not how it works. Sometimes life just isn't as easy or fun as we wish it were. In related news, you can't have your cake and eat it too, and you didn't get a pony for your birthday.
But, given that unfortunate news, let's turn our attention to Part 48, see what's what, and make life that one little bit easier. At least for those of us in the mining safety world.
We've also put a free Guide to MSHA Requirements for you to download at the bottom of this article.