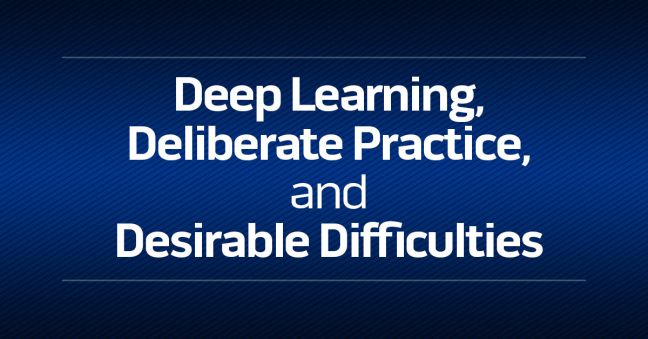 In this article, we're going to investigate how to help workers develop job skills through deep learning, deliberate practice, and evidence-based training methods known as desirable difficulties.
Sounds pretty exciting, no?
Well hold on to your hat, friend, because it's more exciting than just that.
We're going to do this by talking with Dr. Patti Shank, one of the most informed and generous learning researchers out there, and someone from whom we've learned a lot about learning over time. We'll say it below as well, but many thanks to Patti for sharing her time and knowledge with us.
You've got two options for taking this all in. Read the article or scroll to the bottom and watch a recorded video of our conversation.