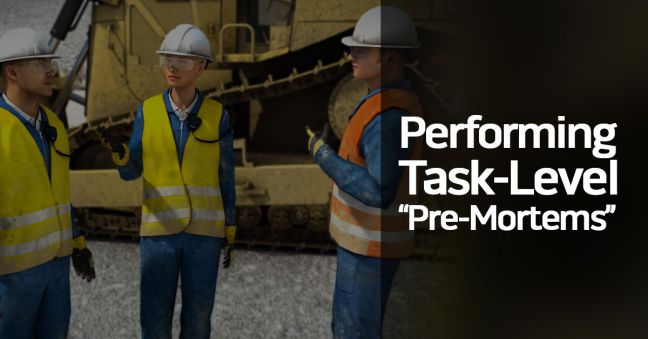 In this interview, we're catching up with our old friend Joe Estey to learn about what he calls a "pre-task pre-mortem."
A pre-task pre-mortem is a discussion to talk about (1) the desired end-state of the task, (2) the process for completing the task, (3) the resources used for the task, (4) where failure is most likely to occur during the task, and (4) mitigations and controls necessary based no the pre-mortem discussion.
We've typed up the entire transcript of this discussion with Joe for you below, but know that there's also a video of the discussion at the bottom of this article if you'd prefer to watch and listen instead of read.
Now, let's learn more about pre-mortems for safety and learning.