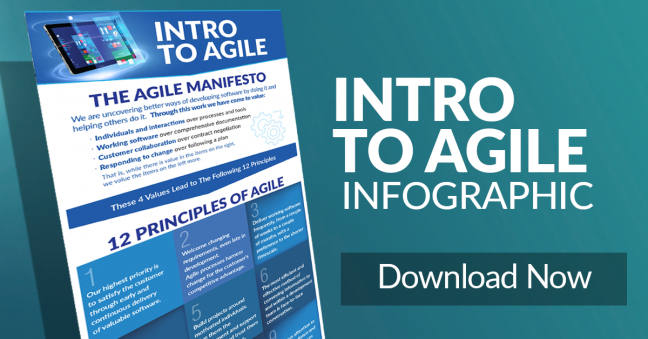 If you're interested in agile project management, you're going to want to know about the Agile Manifesto, including its 4 Values, and the 12 Principles of Agile (which follow from those values).
To make it easy for you, we've created an Intro to Agile infographic for you with those 4 values and those 12 principles, and you can download it right here and right now.
For even more about using agile for project management, check out our Project Management Basics: What Is Agile  Project Management? article.
Let us know if you've got any questions and if you need courses preparing for the examinations offered by the Project Management Institute (PMI) to get a project management certificate (yep, we've got online courses for that through our partners at RedVector!).