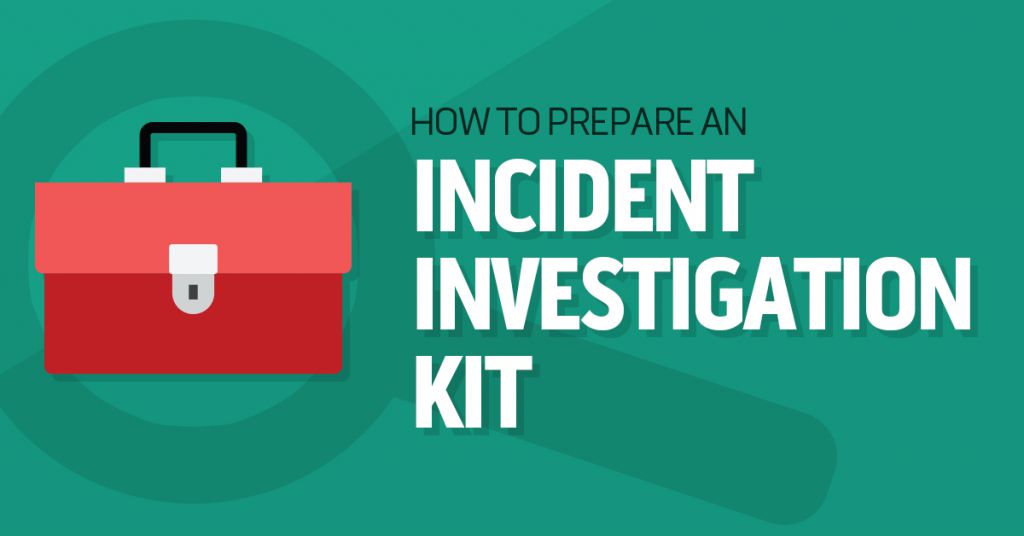 Incident investigations are an important part of your overall workplace safety and health management efforts.
But for an incident investigation to go well, allowing you to correctly determine its root cause(s), implement corrective actions, and avoid similar incidents in the future, you're going to want to be prepared before an incident occurs.
One aspect of that preparation is simply knowing what an incident investigation is and how to conduct an incident investigation. It makes sense to start at the beginning, right?
But drilling down a little deeper, it pays to have a prepared incident investigation kit that's fully packed and ready to go when an incident occurs. You won't have to scramble around wasting time to find stuff, and you won't have to worry about not having something important in the middle of the investigation.
In this article, we'll help you get that incident investigation kit ready before you need it when the next incident at work puts you into incident investigation mode.
Also, please know we've got a FREE GUIDE TO INCIDENT INVESTIGATIONS that you can download at the link you just passed or by clicking the button at the bottom of this article.