[raw]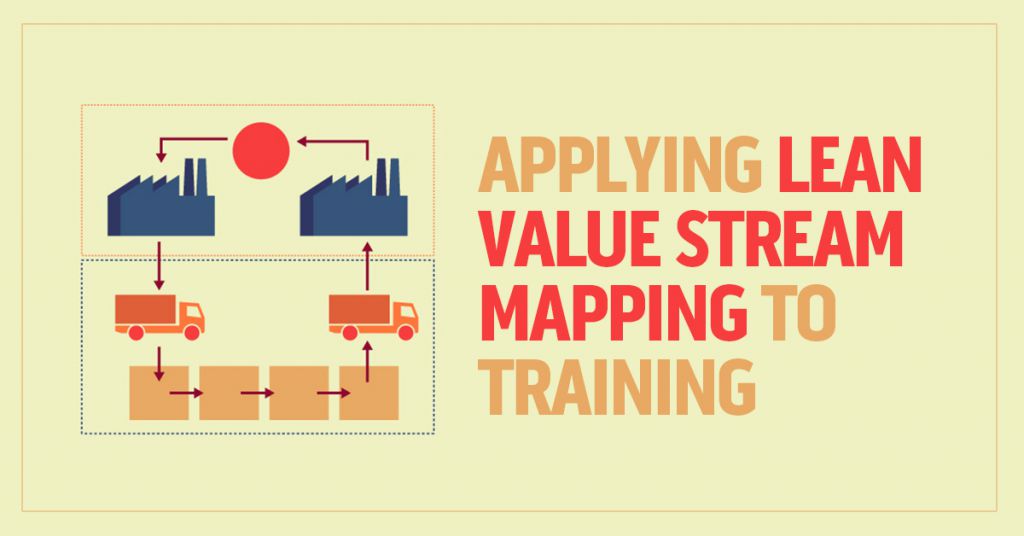 [/raw[
People familiar with lean manufacturing probably know the concept of value stream mapping.
Value stream mapping is the process of mapping, diagramming, or otherwise analyzing your current production state and a desired, more efficient future state. The point is to map the current state, search for and identify any inefficiencies that cause waste and don't add value, and then map a new, more efficient process. And then, of course, to make changes to move toward that more efficient desired process.
Sounds simple enough, and it is. The key things to remember are that value stream mapping (1) is focused on the lean idea of making sure production steps are always intended to provide value to the customer and (2) removing all production steps that don't provide value to the customer or that aren't otherwise necessary.
Trainers can learn a lot from their lean friends and from these concepts underlying value stream mapping. For one, trainers should always focus on providing value to their customers. It's sometimes easy to forget this and sometimes easy to forget who the customer(s) is/are, so we'll get back to this shortly. The second thing trainers can learn from lean value stream mapping is the importance of taking things out of training materials if they don't provide benefit to the "customers." Again, we'll get back to this point.
When you finish up this article, feel free to download the FREE "5 PRINCIPLES OF LEAN MANUFACTURING" INFOGRAPHIC we've put at the bottom for you.