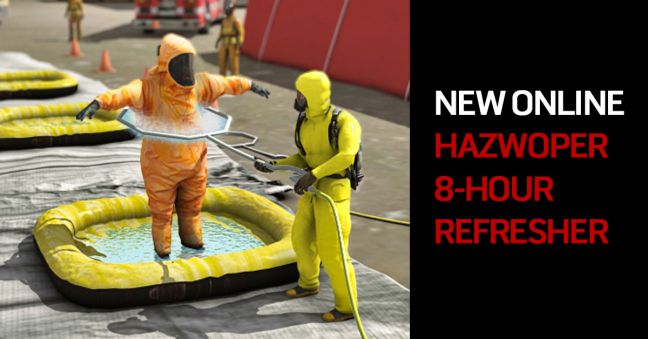 Our customers asked, and we delivered! We're excited to announce that our brand-new online HAZWOPER 8-Hour Refresher Training series is now available.
You've probably got a lot of questions, and there's no better place to get them answered, and to buy and begin completing that training, than at our Online HAZWOPER 8-Hour Training web page.
Still, here are a few high-level items to know:
18 courses
Nearly 9 hours of training time
$299/year for an unlimited, single-user account
Certificate of completion with every course completed
Pretty cool, huh? So what are you waiting for? Start your online HAZWOPER training today!