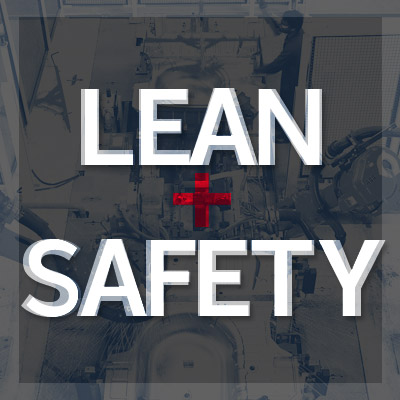 A lot of people are familiar with the lean manufacturing method known as 5S. If you're not familiar with it, it's a method for straightening and organizing a workplace. Like all lean manufacturing concepts, it's intended to create efficiency.
But of course, a more organized, clutter-free work area also improves safety. This is well known and I'm saying nothing new. Whether you use 5S or not, I'm sure that housekeeping is a big part of your safety training and your safety program in general. But if you're not using 5S currently, you may find some of the techniques will be a helpful addition to your current housekeeping efforts.
In addition to 5S, you can use other lean concepts to improve safety at the workplace as well. These include kaizen and kaizen events. And again, even if you're not using the "lean" name for each, you may be doing something similar at work already. Or, if you're not, maybe now's a time for you to add a wrinkle or two to your current approach.
In this post, we'll take a closer look at 5S and two other ideas to investigate improving workplace safety with lean manufacturing tips, plus include a link to a general "What Is Lean Manufacturing?" article. Be sure to check out the linked resources embedded in the article, because they lead to substantive, helpful resources.