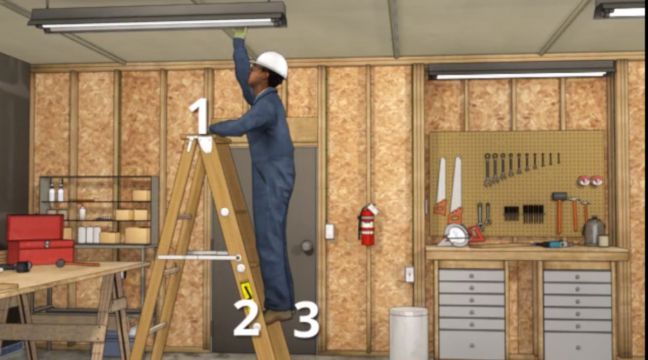 Because falls in construction are such a major cause of injuries and fatalities at work, we're dedicating a few articles at this time to providing some fall-related safety tips to make sure you and your coworkers go home safely every night.
In this article, we're going to take a look at some ladder safety tips. Ladders are especially dangerous–every year, about 70 construction workers die when falling from ladders, and in addition about 4,000 construction workers experience an injury as a result of falling from a ladder that's so severe they miss work.
So, let's learn three simple safety tips for staying safer while working with ladders. And don't forget to scroll down to the very bottom of this article, where you can download a free portable ladder self-inspection checklist. 
In addition to this article, we also created the following articles on topics related to falls, fall prevention, fall protection, and fall hazards/risks that might interest you as well: