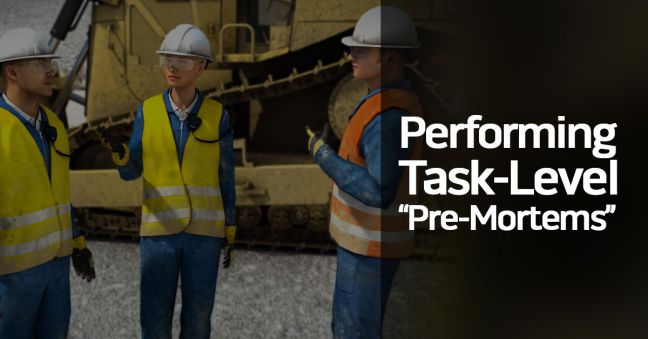 In this interview, we're catching up with our old friend Joe Estey to learn about what he calls a "pre-task pre-mortem."
A pre-task pre-mortem is a discussion to talk about (1) the desired end-state of the task, (2) the process for completing the task, (3) the resources used for the task, (4) where failure is most likely to occur during the task, and (4) mitigations and controls necessary based no the pre-mortem discussion.
Now, let's learn more about pre-mortems for safety and learning. The video of the recorded discussion is immediately below. If you're rather read, we also created a transcript, so just click the MORE button in that case.