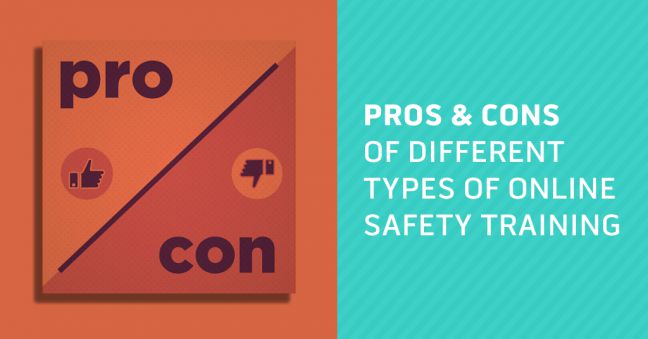 In a recent article, we explained two primary types of online safety training solutions. They were on-demand online safety training and online safety training administered with a learning management system (LMS). In this article, we're going to give you a quick breakdown of the pros and cons of types of online safety training solutions.
Keep in mind that we are by necessity generalizing about different individual online safety training solutions that belong to either of the two types. Within each type, you'll find different solutions that offer entirely different features or the same features that perform in different manners. We discussed that in more detail in the article mentioned and linked above.
Also keep in mind that although we're presenting this information in a pros and cons format, that doesn't mean there's any one system that's automatically best. The purpose of knowing the two different basic types and knowing some of the pros and cons of each is simply to help you begin to find the type of online safety training that works best for you company today and in the future as well.