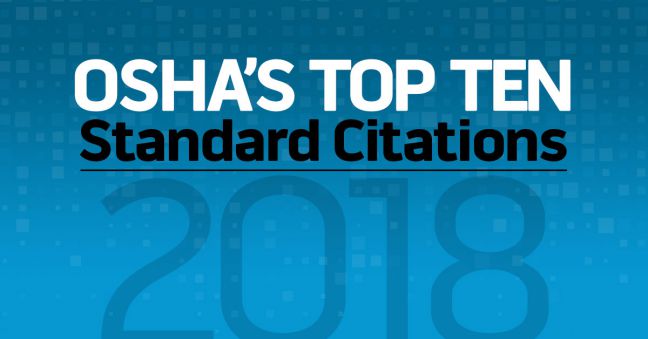 Back in October, during the annual National Safety Council Congress & Expo, OSHA announced their ten most commonly cited standards for the previous fiscal year (fiscal year 2017, in this case). You may recall that we published that OSHA's Top Ten list as soon as it was out.
But every year, OSHA releases the Top Ten list in two forms–the shorter version they release during the NSC Congress, and then the same list with more information and data in final form in December.
As you no doubt know, it's December, which means OSHA and the NSC has now released the updated and larger list and we've got all that additional information below for you.
And if you'd like a larger, more bird's-eye view, we also have a separate article that shows the OSHA Top Ten Lists for recent years.