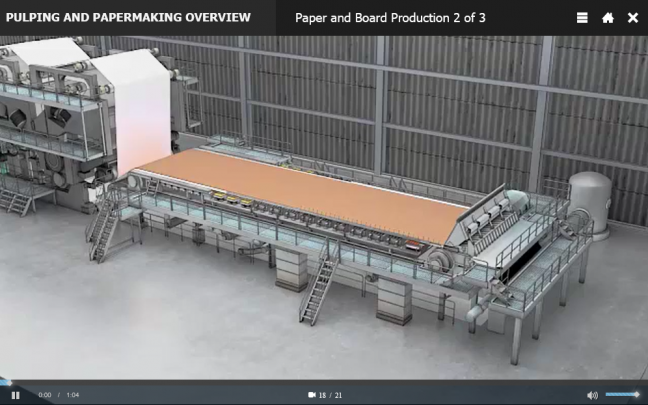 There are many ways to make better paper manufacturing training materials, and as a result make it easier for paper manufacturing workers to gain the knowledge and skills they need to perform their jobs well. And that in turn makes the paper manufacturing companies those people work for more productive, efficient, and profitable.
One way is to include well-designed graphics, videos, and other visuals as part of your training materials. That's true no matter what kind of training you're talking about: if you're leading instructor-led training, putting together a PowerPoint presentation, creating written training materials, developing your own eLearning courses for online learning, or getting paper manufacturing online courses from a training provider.
But it's not entirely simple. You can't just create any visuals. Some visuals will make your training more effective, and others will make it less effective. There's a mix of art and science to using the right visuals, and it's based on what experts know about how people learn.
In the article below, we've included some general guidelines that you can follow to create effective visuals for your own training materials. Or, to evaluate training materials made by others. Follow these tips and you'll dramatically improve the quality of any visuals in your training and, as a result, the effectiveness of your training materials for paper manufacturing employees.
We've also written a second article on visuals for paper manufacturing training that extends the lessons in this one.
Before you begin, feel free to watch the short video below to get an idea of what compelling workforce training visuals can do.