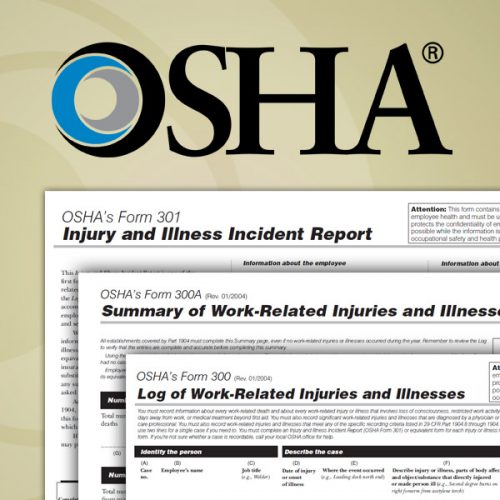 [Since we originally published this article, OSHA delayed the submission deadline, established an automated notification system on March 17 to inform people about current status of online reporting, and sent out its first automated notification on May 24….scroll down a few paragraphs to the italic and bold text to learn about the automated notification system (italics) and the delay of the submission deadline (bold).]
By now, you've probably heard about OSHA's new reporting requirements that will make most employers to submit online injury and illness reporting data at an OSHA webpage.
If not, or if you're still a little fuzzy on all the details, we've got information about the new online injury and illness reporting requirements here for you.
It should be an interesting change for lots of businesses. Other than being
The information in the article below should be a good start to get you ready for OSHA's new reporting requirements and online injury and illness data submission.
[Late-breaking news: As of March 17, 2017, OSHA is not yet accepting online electronic submissions of injury and illness reports. They have set up a system that will notify you via email when the online submission system is ready and how to use it. You can sign up for those notifications here].
More news as of May 24, 2017–I just received an email update from OSHA about the online reporting as a result of signing up for the notification mentioned above. In it, OSHA says "OSHA is not accepting electronic submissions of injury and illness logs at this time, and intends to propose extending the July 1, 2017 date by which certain employers are required to submit the information from their completed 2016 Form 300A electronically." I've included an image of the email I received from OSHA below.