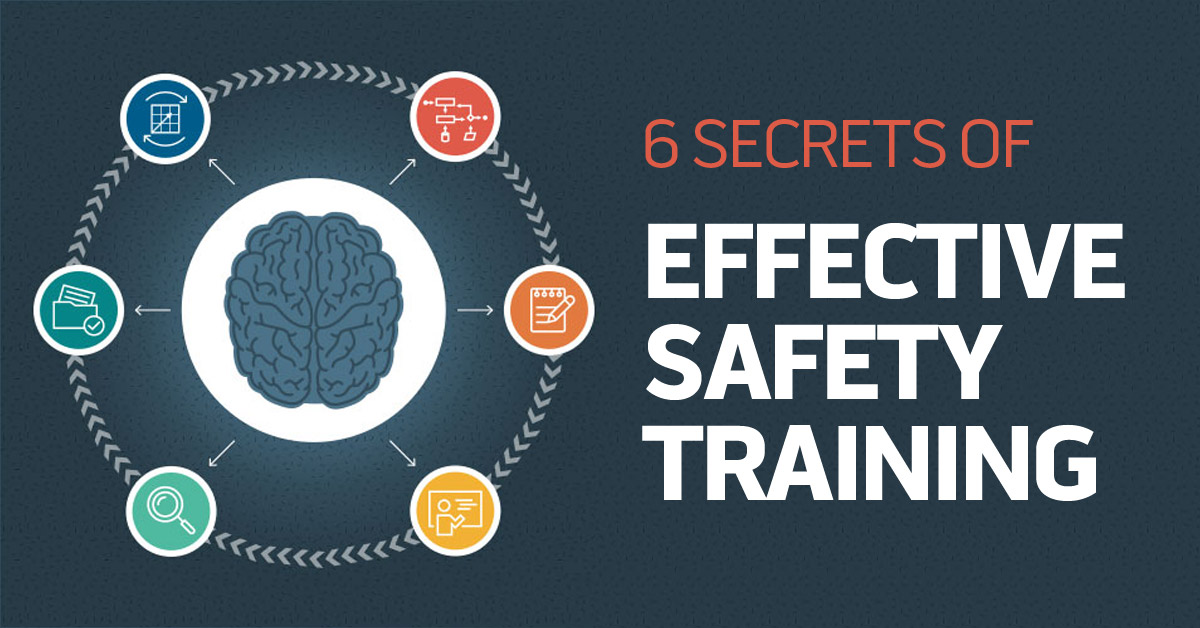 Want to know how to design, create, and deliver better safety training at work? Effective safety training? The kind of safety training that has a real effect on incident rates, driving them down? That contributes to a healthier, safer work environment?
We've got a pretty simple, six-step formula for success for you to follow in this article. Follow and put these six steps at work with your own safety training and you'll watch your safety training program become more effective right before your own eyes. And as a result, your safety and health program will benefit as well. And that's what we all want, right?
We've explained each step in some detail below. Enough to get started if that's all you're looking for. But we've also included links to more complete articles on the six different steps if you really want to dive deep.
That's not all, though. We've also included a free Guide to Effective Safety Training download for you.
Now, let's see how you can create more effective safety training at your work.