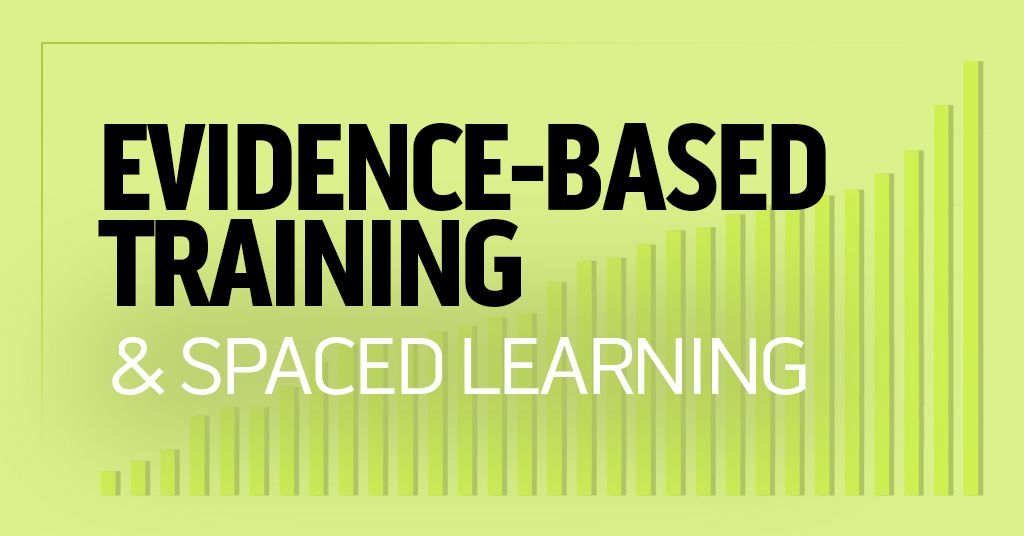 In this article, we're going to continue our ongoing series of interviews with Dr. Will Thalheimer, and we'll be getting some tips for using spaced learning to better support learner memory in workforce learning & development efforts. For those of you keeping track at home, you may know that in an earlier article, Dr. Thalheimer gave us some best practices for writing level 1 "smile sheets," and we'll continue the focus on evidence-based training methods in this interview with the good doctor.
For those who aren't familiar with spaced learning, which is also known as spaced practice, the idea is to have the learner re-engage with the learner material at different moments over time. There's a lot of evidence that shows this really reduces the human tendency to forget job training very quickly, meaning workers will be more likely to remember the training and later apply it on the job to create the desired behavior the training was intended to create.
If you're not familiar with Dr. Will Thalheimer, he's a well-known and very credible research- and evidence-based learning professional who runs the Will at Work blog and generally shares useful information for learning professionals. Many, many thanks to Dr. Thalheimer for participating in this interview, the earlier interview, on smile sheets, and two more to be published soon.