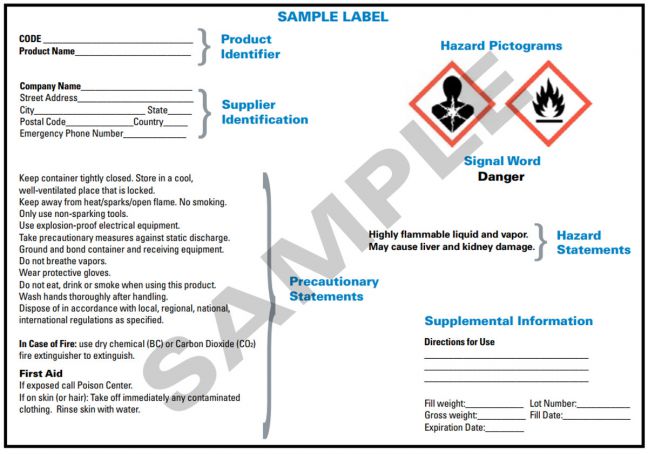 When OSHA aligned the Hazard Communication Standard 1910.1200 with the Globally Harmonized System of Classification and Labelling of Chemicals (GHS) in 2012, it was with good reason. Prior to these modifications, numerous internal and external chemical labeling systems existed, which often meant confusion for workers, delays in shipping and loss of business revenue. This was especially true when products had to be shipped or received across national borders.
Moving to a harmonized system allowed a uniform structure for labeling, as well as hazard information, to be disseminated. Today, over 65 countries share the GHS system. And while each have country-specific versions, the increasing use of the GHS worldwide has brought greater ease and transparency to chemical safety use and shipping.
The merging of GHS with OSHA's Hazard Communication Standard (HCS) did not replace the regulation. Instead, it augmented the main HCS purpose, which was to convey hazard information to workers in an effective and meaningful way.
That included changes to chemical labeling. Understanding the GHS-aligned chemical labeling that's now part of OSHA's HazCom Standard is quite simple, but there are key terminologies and components you'll need to learn to use the system in your workplace. 
We'll explain those in this article.